Summit '19 is over, don't miss Summit '20
Web Directions Summit returns November 2020 in Sydney.
Sign up to be the first to learn about program and secure tickets at the best possible prices.
A conference for the whole team
We increasingly work in agile, cross functional teams. So why should professional development be siloed?
Web Directions Summit is designed for the modern product landscape. It's a one-of-a-kind conference designed for the needs of your entire product team, with three carefully curated tracks–one focused on front end development and engineering, one focused on design, one focussed on product–each bringing together the finest minds in their fields, in an environment designed to ensure you and your team get the most from attending.
Who's it for?
The Product Design Team
Product, UX, IxD, visual, Web, Front End and CX experts, Art Directors, Creative Directors, Experience Leads, Design Leads and Design Researchers should all attend to hear from world leading experts.
The Engineering Team
We've got the whole front end development team covered: front end engineers, JavaScript and Web developers, engineering leads, engineering managers, devops experts, CTOs.
The Product Team
Product Managers and Owners, VPs of Product and CPOs–there's now a track specifically dedicated to the challenges you face at each step of the product life cycle, from ideation to validation, delivery, onboarding and growth.
Leaders and Decision Makers
To round it out, our audience is full of smart decision makers, who know taking the pulse of what's now, and next, is vital in making the right strategic decisions. Three tracks, and a mixture of deep dive and high level sessions ensure there's something for you too. Meanwhile, outside the sessions, you'll find engaging showcases of technology and design to keep you thinking.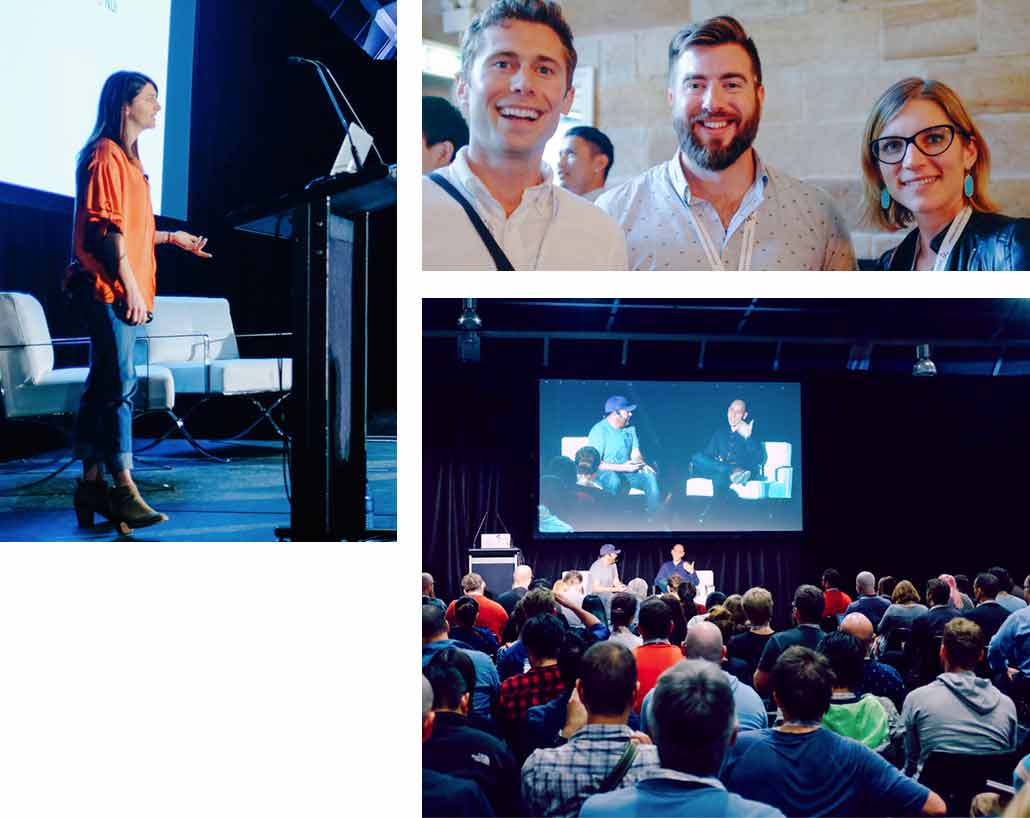 800+

Passionate attendees

46

Transformational speakers

2

Intense Days
Masterclass: How to be Clear: The Elements of Content Design with Jonathon Colman
On October 30, the day before Summit, spend a day with Jonathon Colman, content strategist extraordinaire.
Designing content is hard because writing for people is hard. And writing for mobile apps and experiences is even harder still. How do you find the right voice, develop effective principles and standards, and agree with people on what you mean when you say what you say?
This workshop gives you the tools and experiences you need to make content design easier, faster, better, and more manageable in your organization. You'll leave with the knowledge and frameworks you need to scale your content design across all of your interactive products, websites, and other experiences as your organization grows.
What you'll learn
Content doesn't mean "write the words" any more than design means "make it pretty." When you design content, you're creating an experience with words. That's why this workshop covers:
A complete, end-to-end process for approaching content design for websites and apps
A process for discovering your organization's core values—and use them to guide all of your content
A model for designing content from high-level principles to standards all the way down to individual terms
A way to conduct—and get the most out of—the design critique process so that you can iterate on your work and build strong teams
Who it's for
This workshop is best for the people who make content happen in your organization: writers, designers, product managers, information architects, and marketers.
When and Where?
The workshop will take place from 9am to 5pm (registration from 8:30am)
The workshop will be held at the Adina Town Hall, 511 Kent Street, Sydney NSW 2000
Register now
Register for the workshop for just $695, or register for the workshop plus our Summit the following days and save $100s.
Register Now
Find the conference pass for you

Summit + Culture

Summit

Summit video

Culture conference

Culture video

Summit Silver

Summit Classic

Summit


Oct 31 & 1 Nov

2 day conference
Happy Hour (& ½)
Awesome conference coffee
Sensational catered breaks

Summit Videos

Captioned, transcribed and annotated video from the Summit. Almost 50 in total

Culture Conference


30th October

Culture Videos

Captioned, transcribed and annotated video from our Culture conference.
Find the conference pass for you
Summit + Culture
Summit

Summit video

Culture conference

Culture video
Summit Silver
Summit Classic
Attend together
Teams get more
Send a team of five or more to Summit and get even more. Register with the code team and for just $1195 per team member, you'll each get:
A Silver pass for each attendee
A licence to the videos from Summit 2019
And we'll give your team recognition at the event, on screen and from the stage.
But wait! If you sign up a team of 8 or more, you'll get all this plus:
A complementary place at our Culture (taking place the day before Summit), ideal for team leaders.

All for the price of a classic ticket to the event. Remember just register with the code team.

Want to discuss more? Drop us a line at [email protected].
Huge Freelance, Startup and Not for Profit discounts
We strive to make our events as affordable as possible, and so have a limited number of specially priced tickets for Charitable Not For Profits, early stage (pre Round A) startups and freelancers.
If that's you, use the code nfp, startup or freelance to get a silver ticket for just $799.
Not sure if you qualify? Drop us a line, we try to be as generous as possible.
2-for-1 Pricing for Juniors
We know Junior developers and Designers aren't always the first to be sent to events like our conferences (our research shows the median experience of our attendees is around 7 years, so very far from junior.)
But we feel there's as much value for a junior developer or designer (and equally their employer) in attending our events as there is a more senior professional.
So, for 2019, we're doing something to make it easier for juniors to attend Web Directions Summit: Two-for-one pricing for juniors.
If you're keen to get your juniors inspired, excited, and up to date with the latest in their profession, just use the code 'junior' when you register them, and you'll get half price Silver tickets (so they'll get access to all the videos as well).
Our venue
Web Directions Summit 2019 returns to our longtime home, the International Convention Centre in Darling Harbour.
Getting there:
There are numerous public transport options, and parking available on site.
Accommodation:
If you're coming from out of town, there are many hotel and serviced apartment style accomodation options in Darling Harbour, and otherwise close by.
Partners
At Web Directions we work closely with partners to help make our events even better. Sponsor our coffee, reception, recharge station, or other valued activities and start or grow your relationship with our highly qualified audience.
Contact us for more on how we work can work with you to help you be even more awesome.
Meetup Muster
Our meetup muster showcases some of our favourite meetups across design and engineering. A chance for our audience to connect with the community, and for meetups to add to their audience.
Praise for past Web Directions events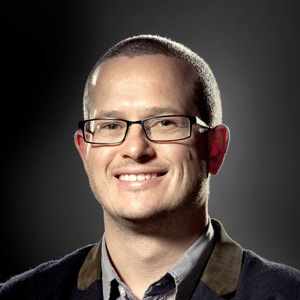 Web Directions is the must-attend event of the year for anyone serious about web development.
Phil Whitehouse,
Innovation Lead DigitasLBi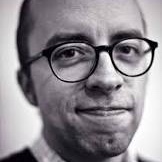 I've been admiring the Web Directions events for years, and was honored to be part… What a fantastic event!
Ethan Marcotte,
inventor "responsive Web design"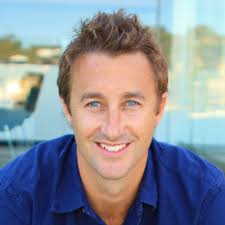 Out of any conference, Web Directions is far and away our favourite
Dave Greiner,
founder Campaign Monitor
About Us
Co-founded and now run by John Allsopp, Web Directions has for over 15 years brought together leading developers, engineers, visual, IxD, UX and product designers, Art and Creative Directors, product managers indeed everyone involved in producing web and digital products to learn from one another, and the World's leading experts across this vast field.
We spend our lives thinking about what comes next, keeping up with trends in technology, practices and processes, and filtering the hype, to make sure you don't miss trends that matter, and don't waste time on hype that doesn't.
We promise attending one of our events will leave you significantly better versed in the challenges you face day to day, and in solutions for addressing them.
And, our annual extravaganza, Web Directions Summit returns to Sydney in October 2023, bigger and better than ever.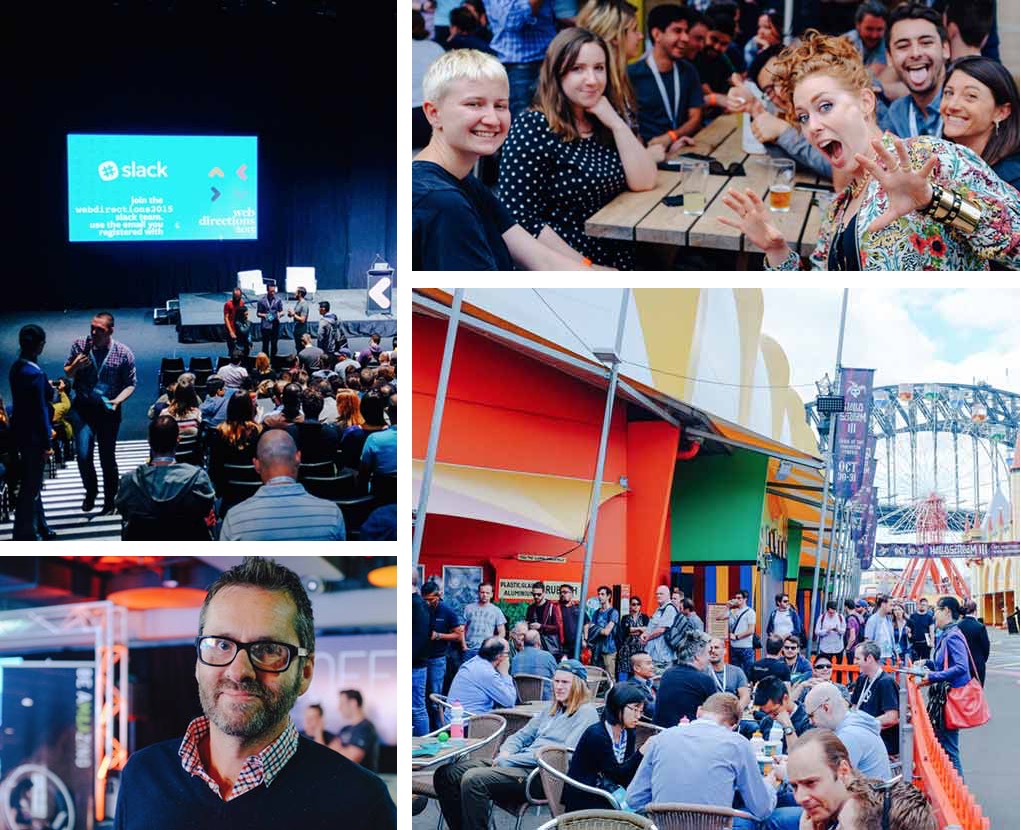 John Allsopp
John Allsopp has been working on the Web for nearly 30 years. He's been responsible for innovative developer tools such as Style Master, X-Ray and many more. He's spoken at numerous conferences around the World and delivered dozens of workshops in that time as well.
His writing includes two books, including Developing With Web Standards and countless articles and tutorials in print and online publications.
His "A Dao of Web Design" published in 2000 is cited by Ethan Marcotte as a key influence in the development of Responsive Web Design, who's acclaimed article in 2010 begins by quoting John in detail, and by Jeremy Keith as "a manifesto for anyone working on the Web".
Code of Conduct
For over a decade, we've worked hard to create inclusive, fun, inspring and safe events for the Web Industry.

As part of our commitment to these values, we've adopted a code of conduct for all involved: ourselves, our speakers, our partners and our audience.

If you have any concern or feedback, please don't hesitate to contact us.