What is Code Leaders?
Running in conjunction with our annual Summit Code Leaders focuses on what senior engineering decision makers need to know about right now.
As the things we build and the teams and organisations that build them become ever more complex, technical knowledge and capabilities simply aren't enough. Code Leaders is designed for engineering and development leaders, senior developers, lead engineers, engineering managers, CTOs. It doesn't matter so much what your role is called, if you're responsible for building and leading teams, and making strategic decisions about the technologies your company or organisations uses, Code Leaders is designed for you.
Code Leaders takes place over a single, intensive day, and features real world experts addressing key challenges of technology, leadership and developing, maintaining and growing great engineering teams.
Applicable real world knowledge
Leaders focuses on helping you create, maintain and growing a great team and inclusive, diverse cultures - and getting the most from your team, while developing your own capabilities. We also tap into the expertise of speakers at Summit, taking place the following two days, to cover key developments in front end technologies and practice.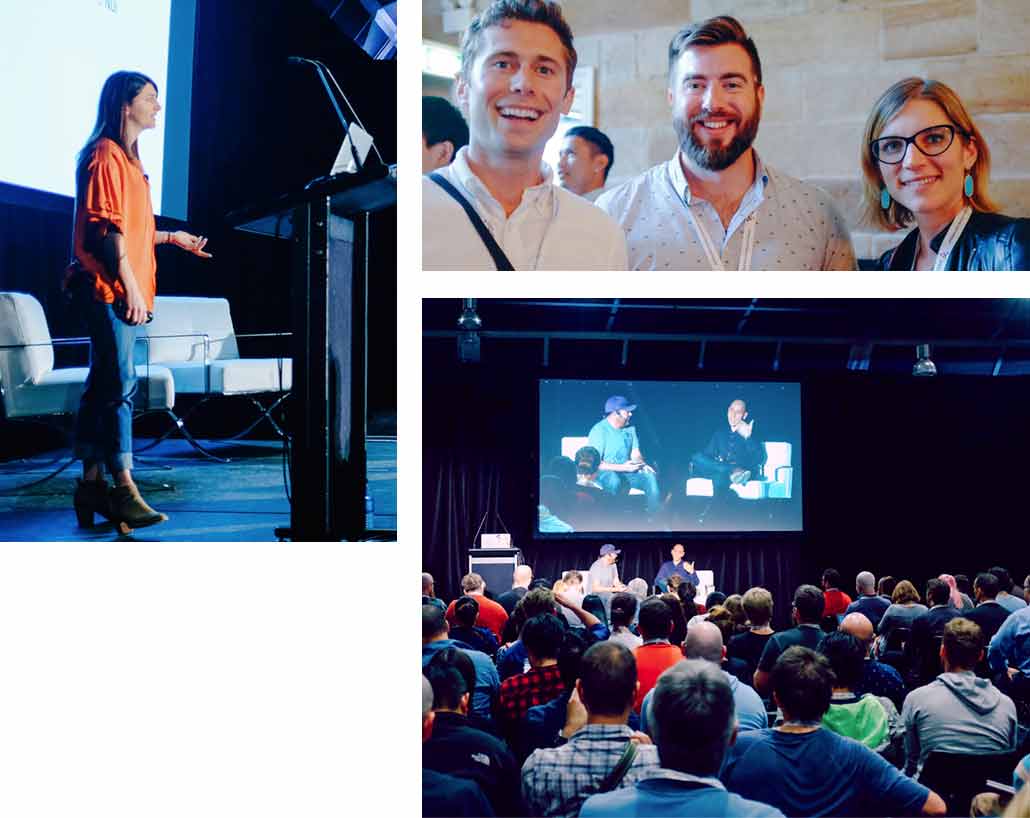 Who's it for?
Code Leaders is exclusively for engineering leaders, and those aspiring to step up to leadership roles within technology teams. It all takes place in an intimate environment of like-minded professionals with similar challenges and goals and designed for:
CTOs
VPs of Engineering
Engineering managers
Lead engineers
Senior developers
Extraordinary speakers
We've brought together a world–class lineup of experts and engineering leaders to help you develop your leadership and management capabilities, as well as cover off some key developments in frontend technologies.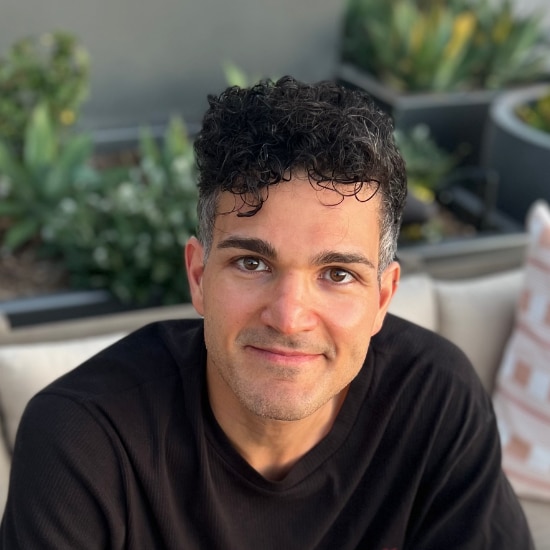 Sebastiano Armeli
Pinterest
Head of Shopping Experience Eng
From Mission to Strategy, going over Roadmap and OKRs.
In this session, Sebastiano is going to bring some light on the difference between Mission, Strategy, Roadmap, KPIs and OKRs, and how they all correlate. Through examples and anecdotes, Sebastiano will go through the process of shifting from strategy to tactics and how one of the main responsibilities for an engineering leader is explicitly making the connection between personal goals (for a manager or an IC) and the organizational mission and strategy. Sebastiano will also talk about the importance of measuring goals (through OKRs) and how leaders can ensure to stay on tops of those goals.
Read More
David Lewis
Senior Engineering Manager
Compono
The 2,000 year-old engineering manager
A large part of our roles as engineering leaders is how we relate to the people we work with. For many managers, this brings in anxiety and stress - What will people think of me? How do I keep myself and my team focused on the important tasks? How do I know if we're making progress toward our goals? How can I view challenges from another perspective to help guide the team?
In 2021 I found that many answers to these questions have come by practising easy-to-follow Stoic exercises and using Stoicism to help shape how I approach my work. In this presentation, I'll share what those exercises are, how I've applied them to my work as an Engineering Manager, and how I've subtly applied them to how others work with me.
Read More
Philip Boardman
Engineering Manager
Red Bubble
Good Mentors Make Good Managers; a journey from IC to Management
Many find the transition from individual contributor to management is not a next step up the career ladder, it's a new career. A management role requires new skills to tackle a new set of challenges that a lifetime of writing code hasn't prepared them for. Hear how a forward thinking and intentional mentor can provide guidance and opportunities to bring confidence and success during this often difficult career transition.
Read More
Gretchen Scott
Co-Founder
Tech Diversity Lab
Finding it hard to build and retain a high performing tech team?
The labour market is tight right now. Getting staff development right is the biggest lever you have to retain your people and to drive engagement. Tech specific career growth frameworks are the best way to do this, but how do you make sure you have the right one and implement it well?
Read More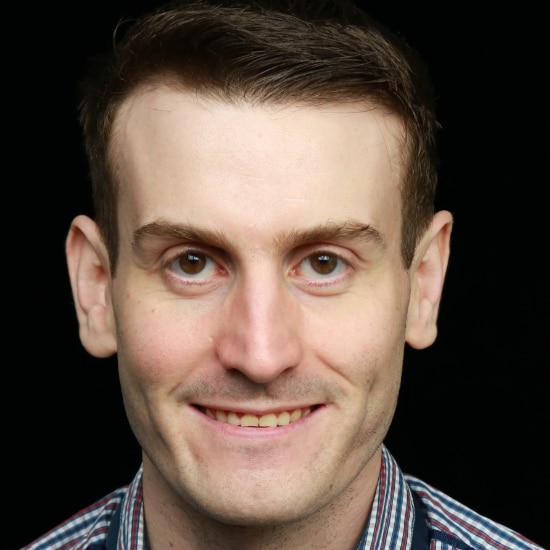 Chris Modica
Chief Architect - Digital and Application Innovation
Microsoft
How to grow and scale your engineering organisation
Engineering teams grow for a variety of different reasons. Maybe it's due to organic growth; Maybe it's growth due to acquisitions or mergers; Maybe you're moving into new markets, building new products ....
What worked for a small engineering org (10-20 people), likely wouldn't scale as you continue to grow your teams.
New questions and challenges start to emerge :
How do we manage individuals and teams across different locations and time-zones?
When should we add Engineering leaders, Managers, VPoE etc ?
Should we have full-stack or domain specific engineers?
Do I need a dedicated security team?
How could we scale through partners? What should we keep inhouse vs work with partners?
How should we balance BAU and Project Work?
How should backlogs, sprints and work be managed across multiple teams?
Should we standardise tooling or allow teams to self-manage/self-select?
When should we add more Scrum Masters, Product Managers and role equivalents?
The intent of this session is to share knowledge based on lived experience to help you with these key questions and your company growth.
Read More
Paul Hughes
Director of Engineering Enablement
Culture Amp
The power of potential
The people in our teams have extraordinarily potential. As leaders, how can we help our amazing people realise that potential (not just become aware of it, but also step into manifesting it), reaping benefits to both business and people?
I'll tell a story of realising potential, from our Culture Amp Engineering internship program, and then will describe some techniques leaders can use when trying to maximise the potential of people in their team, and considerations when designing programs (such as an internship program) to maximise harnessing potential.
Read More
Stefano Fratini
Director of Engineering
Rokt
How to manage Engineering managers
We focus a lot on being a good Engineering Manager, but often not so much on how to manage other managers. This presentation is about a simple framework to help engineering Managers who want to step up in more senior engineering roles.
Read More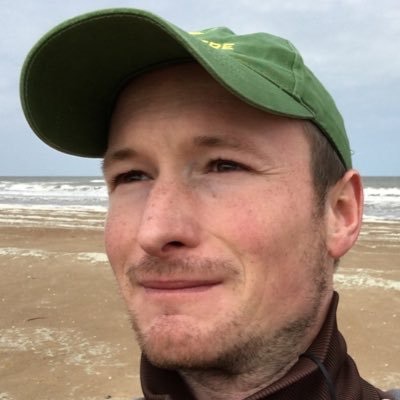 Thomas Steiner
Developer Relations Engineer
Google
The State of the Web Platform
The Web Platform, and browser capabilities have undergone an explosion in innovation over the last several years, from new CSS features, to offline capabilties, deeper OS integration and more. In this session Thomas Steiner, Developer Relations Engineer on Google Chrome gives an overview of the Web's capabilities today, and the direction they are headed.
Read More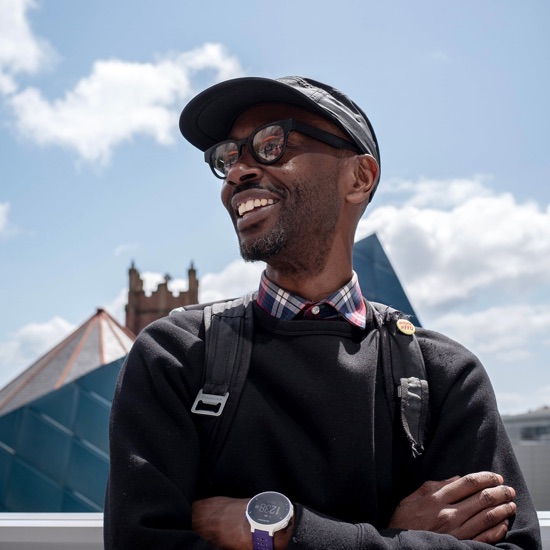 Henri Helvetica
Head of Developer Community
WebPageTest at Catchpoint
The State of Web Performance
With Core Web Vitals, and Google making these a ranking signal for search results, performance has become increasingly more important. But CWV, and best practice doesn't stand still. We'll hear from Henri Helvetica about the state of performance in 2022, and where the field is headed.
Read More
Tanya Pelly
co-founder
peopleLOOP
The new playbook for 1:1s
Made famous by the likes of Mark Zuckerberg, and taken up widely during the pandemic, the 1:1 has become the go to meeting format for people managers in remote and distributed work.
But often, instead of helping develop your people better, 1:1s can get bogged down on working out what to talk about, or turn into a laundry list of project check-ins….So, what is the best way to approach your 1:1s, to set your people up for success?
In this presentation, Tanya and Warwick Pelly share their research on 1:1s - and how you can create greater value from them, in less time.
Read More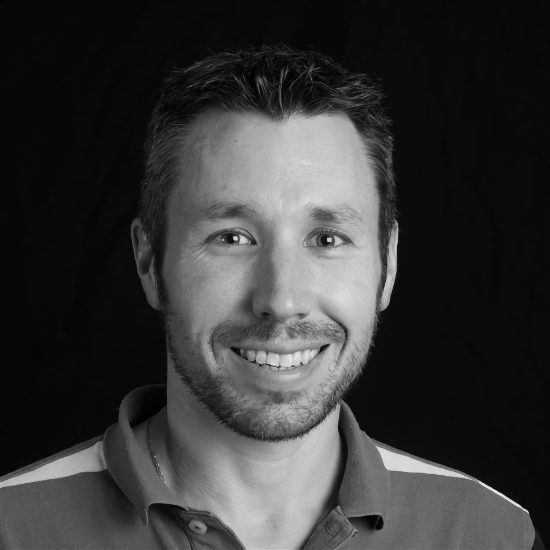 Grant Sheppard
Tech Lead
REA Group
Scaling web development with a Micro Frontend Architecture
Developers building web applications in 2022 have access to a diverse range of technologies to help deliver exceptional user experiences. From progressive web applications that work offline to applications that rival their native counterparts, there's never been a more exciting time to build for the web. However, building these applications is time consuming and often results in a disjointed website experience, often powered by lots of web apps built in isolation by different teams.
During the last two and half years at REA, we've been building out a micro frontend architecture to address these problems. Inspired by micro services, this style of architecture allows companies to scale up their teams whilst still enabling these same teams to rapidly build web apps that form part of a larger, connected experience. I'll take you on a quick trip down the micro frontend rabbit hole, showing you just enough to help you decide whether this architecture is something you should consider at your company.
Read More
Attend your way

Attend Code Leaders alone or along with Web Directions Summit the following two days

Conffab features hundreds of conference videos from our conferences, and other great conferences around the world.

Code Leaders + Summit

Code Leaders conference

Web Directions Summit

Summit and Code Leaders videos

Conffab presentation library

$2195

early bird ends Oct 28

$2395

standard

Code Leaders

Code Leaders conference

Code Leaders conference videos

$895

early bird ends Oct 28

$995

standard

Code Leaders Conference


Nov.30

6+ hours of content
World Leading experts
Hallway Track

Web Directions Summit


Dec. 1 & 2

50+ hours of content
6 Tracks
World Leading experts
Hallway Track
Digital Swag

Code Leaders Conference Videos

All the Code Leaders conference presentations, captioned, transcribed and more

Summit Conference Videos

All the Summit conference presentations, captioned, transcribed and more

Conffab Presentation Library

1 year access to our growing library of hundreds of conference presentation videos from world leading conferences
Find the conference pass for you
Attend your way
Attend Code Leaders alone or along with Web Directions Summit the following two days
Conffab features hundreds of conference videos from our conferences, and other great conferences around the world.
Code Leaders + Summit
Code Leaders conference

Web Directions Summit

all 2022 conference videos

Conffab presentation library
$2195

early bird ends Oct 28

$2395

standard
Code Leaders
Code Leaders conference

Code Leaders conference videos
$895

super early bird

$995

super early bird
Web
Directions
Summit 2022
Sydney, December 1st and 2nd, 2022
Our legendary Web Directions Summit returns in-person, December 1 and 2 in Sydney, bigger and better than ever.
In 2022, we'll feature brand new React Ecosystem, Junior Dev and Content Strategy/Design tracks alongside our long running front end dev, design, and product tracks.
750+ presentations from more than 550 world leading experts at over 40 conferences…and counting
All for $19.95 per month.
Or, get access to all our online events throughout the year as part of a Conffab Premium membership, for just $59.95 per month.
Partners
We work closely with our partners and their technologies to deliver world leading online conferences.
Contact us for more on how we work can work with you to help you be even more awesome.
Our venue
Code Leaders will take place in Sydney November 30th 2022, at the International Convention Centre, Sydney, in Darling Harbour
Getting there:
There are numerous public transport options, and parking available on site.
Accommodation:
If you're coming from out of town, there are many hotel and serviced apartment style accomodation options in Darling Harbour, and otherwise close by.
Praise for past Web Directions events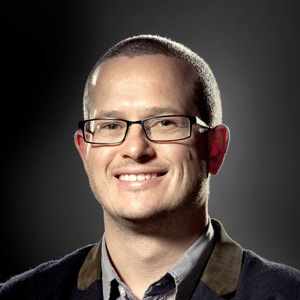 Web Directions is the must-attend event of the year for anyone serious about web development.
Phil Whitehouse,
Innovation Lead DigitasLBi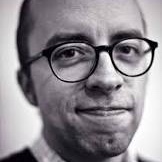 I've been admiring the Web Directions events for years, and was honored to be part… What a fantastic event!
Ethan Marcotte,
inventor "responsive Web design"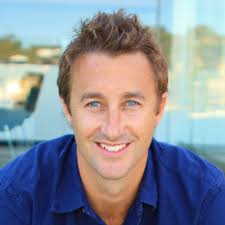 Out of any conference, Web Directions is far and away our favourite
Dave Greiner,
founder Campaign Monitor
About Us
Co-founded and now run by John Allsopp, Web Directions has for over 15 years brought together leading developers, engineers, visual, IxD, UX and product designers, Art and Creative Directors, product managers indeed everyone involved in producing web and digital products to learn from one another, and the World's leading experts across this vast field.
We spend our lives thinking about what comes next, keeping up with trends in technology, practices and processes, and filtering the hype, to make sure you don't miss trends that matter, and don't waste time on hype that doesn't.
We promise attending one of our events will leave you significantly better versed in the challenges you face day to day, and in solutions for addressing them.
Due to the COVID-19 pandemic, we're switching things up a bit for 2020, 2021 (and beyond). We're delivering 6 highly focussed front end development conferences online.
And, our annual extravaganza, Web Directions Summit returns to Sydney in December 2022, bigger and better than ever.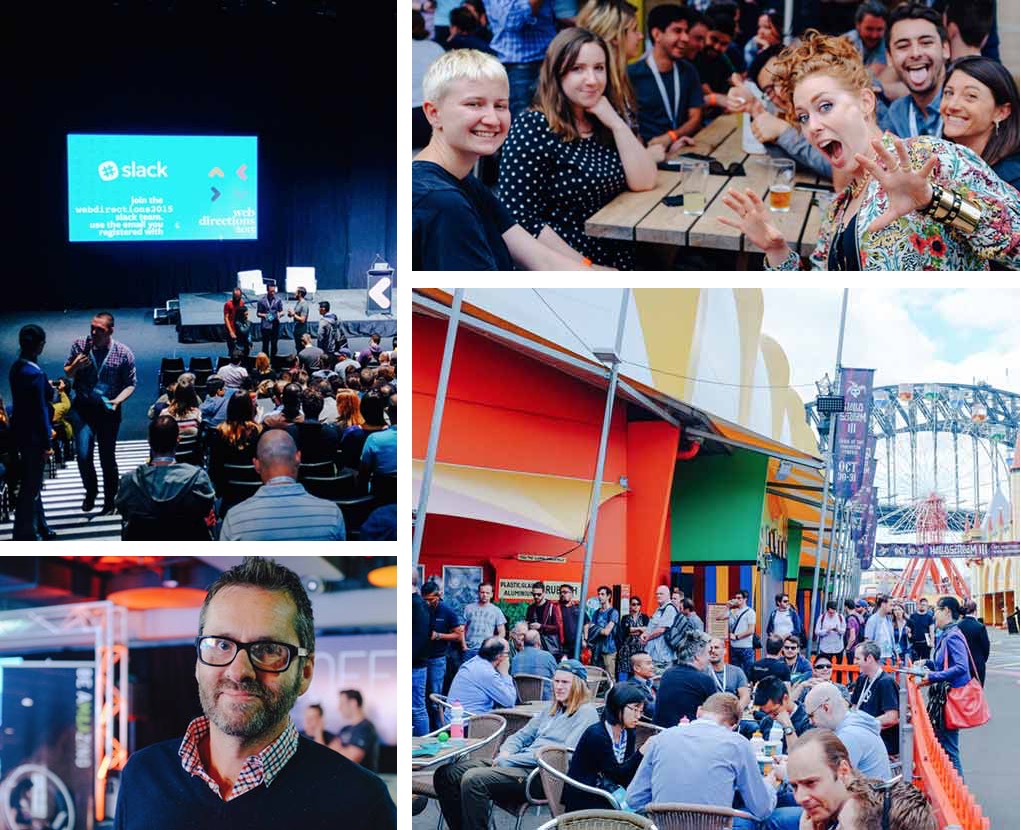 John Allsopp
John Allsopp has been working on the Web for nearly 30 years. He's been responsible for innovative developer tools such as Style Master, X-Ray and many more. He's spoken at numerous conferences around the World and delivered dozens of workshops in that time as well.
His writing includes two books, including Developing With Web Standards and countless articles and tutorials in print and online publications.
His "A Dao of Web Design" published in 2000 is cited by Ethan Marcotte as a key influence in the development of Responsive Web Design, who's acclaimed article in 2010 begins by quoting John in detail, and by Jeremy Keith as "a manifesto for anyone working on the Web".
Code of Conduct
For over a decade, we've worked hard to create inclusive, fun, inspring and safe events for the Web Industry.

As part of our commitment to these values, we've adopted a code of conduct for all involved: ourselves, our speakers, our partners and our audience.

If you have any concern or feedback, please don't hesitate to contact us.