What is Web Directions Culture?
Running in conjunction with our annual, highly regarded Summit conference, Culture aims to help you build, nurture and get the most from your design and engineering teams.
From hiring to leading, communicating and providing feedback, creating inclusive high performing teams benefits your employees and your organisation.
In this hands-on day, we'll hear from and work with experts deeply experienced in creating great cultures. You'll not just listen, but discuss, workshop and role-play ideas, techniques and scenarios, and leave with a new set of ideas and approaches to getting the most from your teams.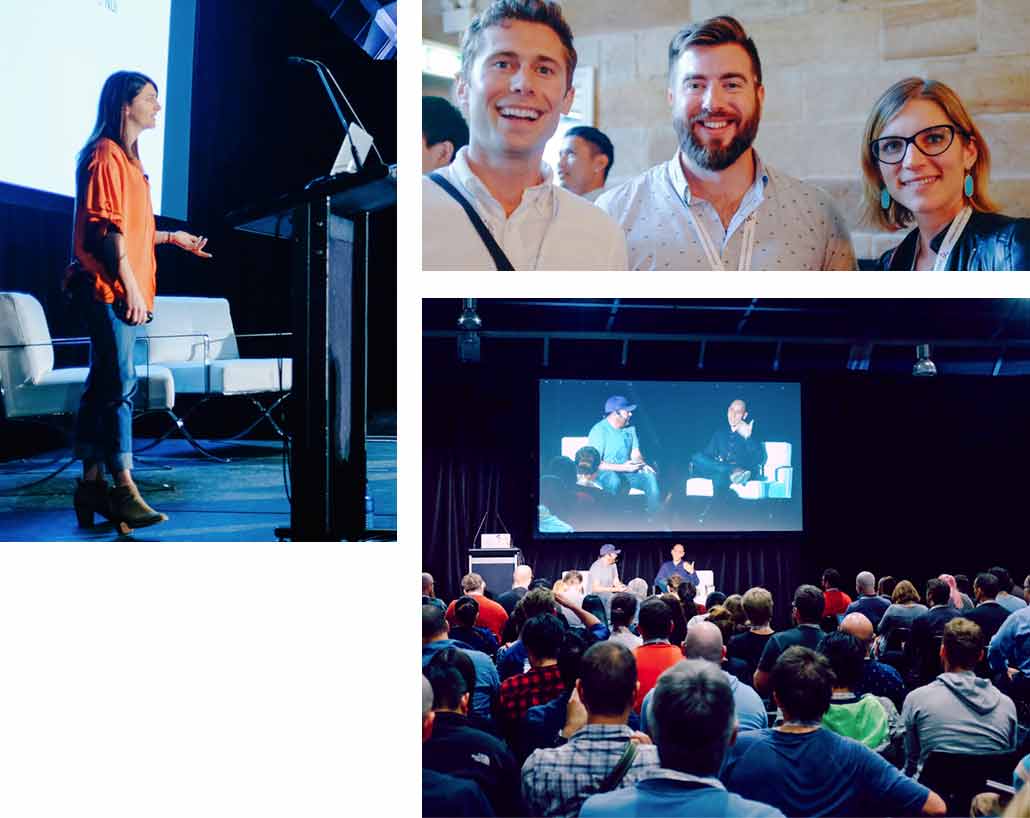 Who's it for?
Culture is for those helping create team and organisational culture: design and engineering leaders, HR and Culture professionals, Learning and Development Managers. It all takes place in an intimate environment of like-minded professionals with similar challenges and goals.
Web Directions Summit
Culture is part of Web Directions Summit, running the day before the main two day, two track conference for your whole digital team. Come to all three days to both develop your leadership capabilities, and to keep up to speed with the latest development in your field. In fact, we have a special offer to make that even better value.
Extraordinary Speakers, and relevance
We've combed the country and the world for extraordinary speakers, covering the most relevant topics for today's leaders, and creators of culture.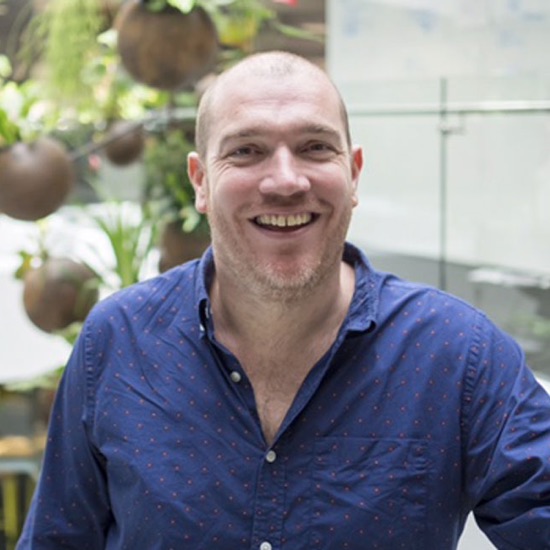 Future of Teamwork
Dom Price
Head of R&D and Work Futurist
Atlassian
The lone genius is dead. EY reports that 90% of organisations are solving problems so complex, that they need teams. DomPrice, Head of R&D and Work Futurist from Atlassian joins us to share his personal experiences in helping Atlassian scale over the last 5 years, and be more nimble, adaptive and relevant, than ever before.
He'll share why they decided to take on team work, how they did it, and even let us in on some of the pitfalls along the way. This isn't a session on theory. Dom will share practical insights, from Atlassian, and from over 100 other organisations where they've shared their way of working.
Read More
Closing Keynote
Maria Giudice
Design Leader
Hot Studio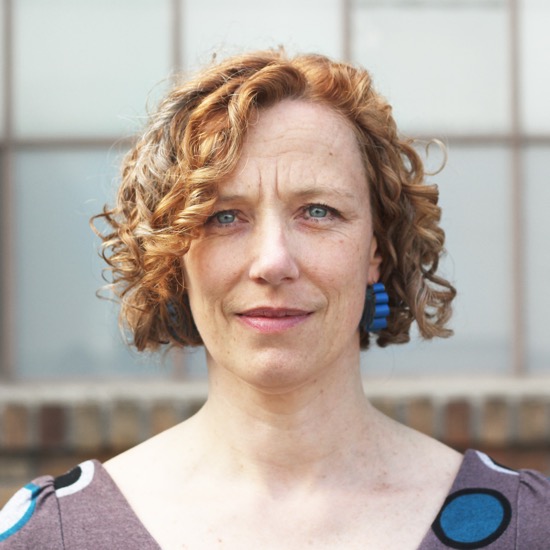 Getting to Resilience
Cyd Harrell
former Chief of Staff
F8
What does it take to support designers and other tech workers who must constantly teach their practices from a position of lower seniority, while also doing exemplary work? Fresh from a stretch as Chief of Staff at 18F (one of the US's two national government digital teams), Cyd will discuss fostering a culture that can continue turning out transformative work in difficult times.
She will talk about practice communities, hiring for purpose, and the role of front-line managers as keepers of culture. Cyd will share candid stories and critical learnings from a design and development practice that is changing one of the largest institutions in the world.
Read More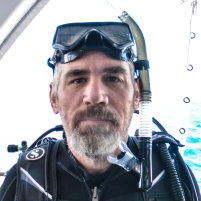 The Art and Science of Onboarding
Ted Tencza
Head of Engineering
Prospa
Bringing new people on to the team can be stressful for both the new person and the current team. This talk outlines 10 principles that organisations can follow to radically improve their new hire onboarding process. It doesn't attempt to prescribe an actual program, but rather gives leaders the tools they need to design one that fits their circumstances.
Read More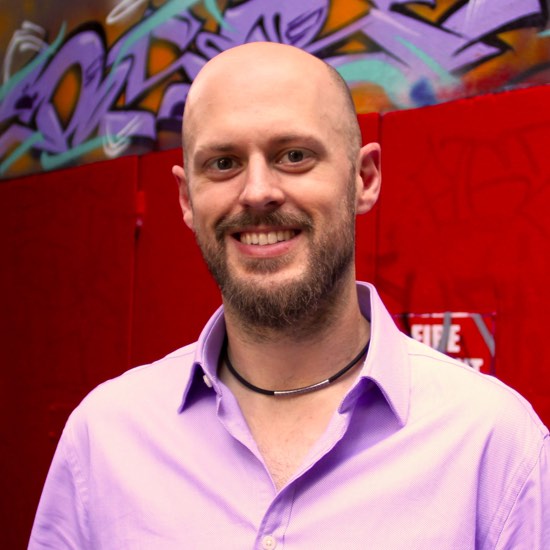 Beware of the Mono-Culture Monster
Michel Boudreau
Senior Software Engineer
PageUp
You've just started at a new company, with your own set of experiences and knowledge, and you're in a meeting with a slew of your colleagues. Everyone else seems to have a similar solution, more or less, except for you have a radically different idea; you pipe up, only to have everyone look at your quizzically. Sound familiar? This is the pitfall of the Mono-Culture, which can breed a Monster resistant to different ideas, perspectives and experiences. Let's slay this beast together.
Read More
Building A Growth Framework
Jo Cranford
Director of Engineering
Culture Amp
What's the thing that's holding you back from progression?
This was the question we wanted to help everybody in our Product Development team to answer. We set out to build a Growth Framework by focussing on how to help people understand the behaviours we value at Culture Amp, and how they evolve as people grew in their roles.
It was really important to us that our Growth Framework focussed on helping people grow rather than check boxes. When you start talking about progression, it's very difficult to avoid this.
In this talk I will share the collaborative, iterative approach we used to build out a Growth Framework that was aligned with our values, and could be used for not only engineers but also product managers, testers, and other roles. I will show the finished product and talk about what we learned along the way.
Read More
(Really) Effective Succession Planning
Greer Lucas
Principal Consultant & Founder
Culture Rocks
7 Steps to having a reliable, current succession plan your people are invested in.
Why is this important
Step 1) Prioritise Your Roles
Step 2) Identify Your 'Potentials'
Step 3) Understand the Impact
Step 4) Ask Your People
Step 5) Initiate 'Progress2Ready'
Step 6) Monitor 'Progress2Ready'
Step 7) Maintain Your Plan
Read More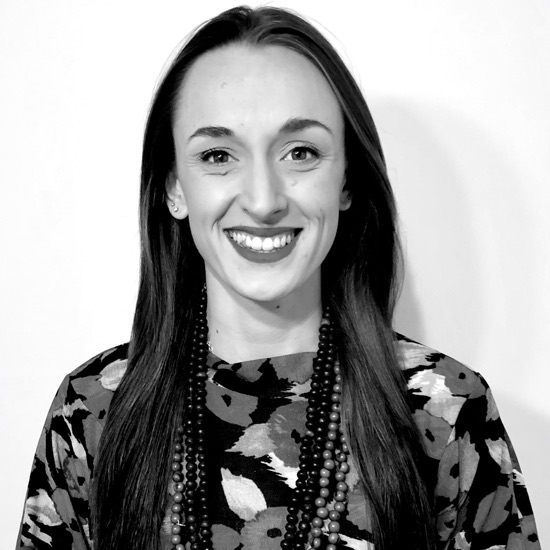 Importance of a healthy communication culture
Carmel Hinks
Software Engineer
Atlassian
Communication is one of many aspects that can shape and define culture. In the workplace, a culture of open communication can be the difference between an environment that is positive and supportive, or one that is bitter, fearful and fuelled by negative reinforcement. So, how can you ensure you are communicating in a way that drives a positive working culture?
This talk will expand on how Atlassian drives a positive and supportive communication culture, emphasising four major stages of communication that can impact the overall atmosphere of an interaction. You will learn how these stages can assist you as both the communicator and/or the recipient by eliminating noise, efficiently finding agreements, and gaining deeper understandings.
The content will not be presented as a theoretical view, but rather a glimpse into the reality that I have experienced over the past two years.
Read More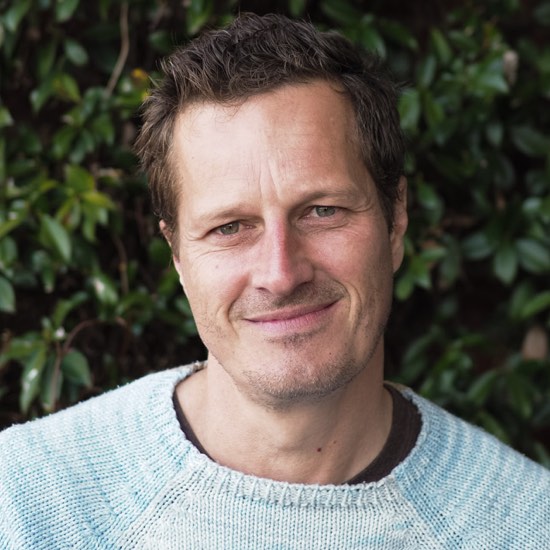 Working Less, Living More
Michael Honey
Founder
Icelab
Work-life balance an empty promise if you're working too much. There's nothing magical about five days a week, and it's time to take the next step, work less, and live more. It's not about working part-time: this is about full-time being less time.
Michael's company Icelab has run a four-day week for the last ten years. Find out about, the challenges they faced, how they made it work, and why working less means helps build a happier, more creative, more diverse team.
Read More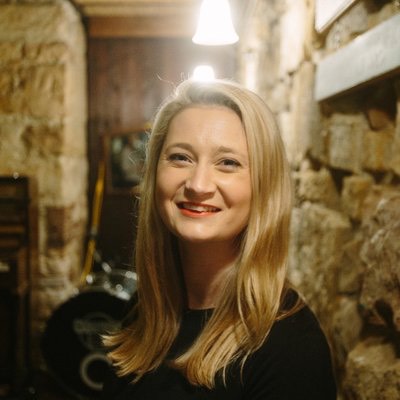 Reimagining the company offsite remotely
Georgina Robilliard
Head of People and Culture
Insured By Us
Spending time together as a team is incalculably valuable, but it's logistically much harder when your team is remote and spread across multiple timezones. So, we experimented with a 'virtual offsite' and it worked!
Read More
Find the conference pass for you

Combined Pass

Summit

Culture conference

Summit & Culture video

$1,895

Until 19 October

$1,995

Standard

Silver Pass

Culture Conference

Culture video

$895

Until 19 October

$995

Standard

Classic Pass

$795

Until 19 October

$895

Standard

Culture Conference


31 October

Fully catered one-day Culture focussed conference

Summit


1 & 2 November

2 day conference
Happy Hour (& ½)
Awesome conference coffee
Sensational catered breaks

Culture Videos

All the videos from the Culture conference
Transcribed and Captioned
Annotations, notes, further reading and more for each one

Summit Videos

All the videos from the Summit conference
Transcribed and Captioned
Annotations, notes, further reading and more for each one
Find the conference pass for you
Combined Pass
Summit

Summit &amp Culture videos

Culture conference
$1,895

Until 19 October

$1,995

Standard
Culture Silver Pass
Culture Conference

Culture Conference video
$895

Until 19 October

$995

Standard
Register NowRegister Now
Culture Classic Pass
$795

Until 19 October

$895

Standard
Our venue
Web Directions Summit 2018 returns to our longtime home, the International Convention Centre in Darling Harbour.
Getting there:
There are numerous public transport options, and parking available on site.
Accommodation:
If you're coming from out of town, there are many hotel and serviced apartment style accomodation options in Darling Harbour, and otherwise close by.
Partners
At Web Directions we work closely with partners to help make our events even better. Sponsor our coffee, reception, recharge station, or other valued activities and start or grow your relationship with our highly qualified audience.
Contact us for more on how we work can work with you to help you be even more awesome.
Praise for past Web Directions events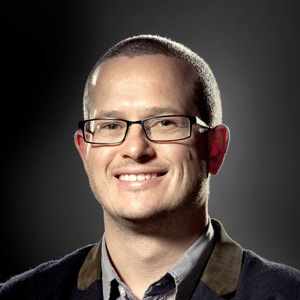 Web Directions is the must-attend event of the year for anyone serious about web development.
Phil Whitehouse,
Innovation Lead DigitasLBi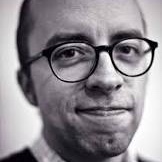 I've been admiring the Web Directions events for years, and was honored to be part… What a fantastic event!
Ethan Marcotte,
inventor "responsive Web design"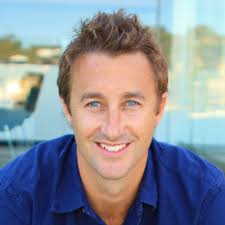 Out of any conference, Web Directions is far and away our favourite
Dave Greiner,
founder Campaign Monitor
About Us
Co-founded and now run by John Allsopp, Web Directions has for over 15 years brought together leading developers, engineers, visual, IxD, UX and product designers, Art and Creative Directors, product managers indeed everyone involved in producing web and digital products to learn from one another, and the World's leading experts across this vast field.
We spend our lives thinking about what comes next, keeping up with trends in technology, practices and processes, and filtering the hype, to make sure you don't miss trends that matter, and don't waste time on hype that doesn't.
We promise attending one of our events will leave you significantly better versed in the challenges you face day to day, and in solutions for addressing them.
Due to the COVID-19 pandemic, we're switching things up a bit for 2020 and beyond. We'll be organising a growing family of focussed online conferences, and our annual extravaganza, Web Directions Summit will take place in Sydney as soon as it is practicable in 2021 (all going well).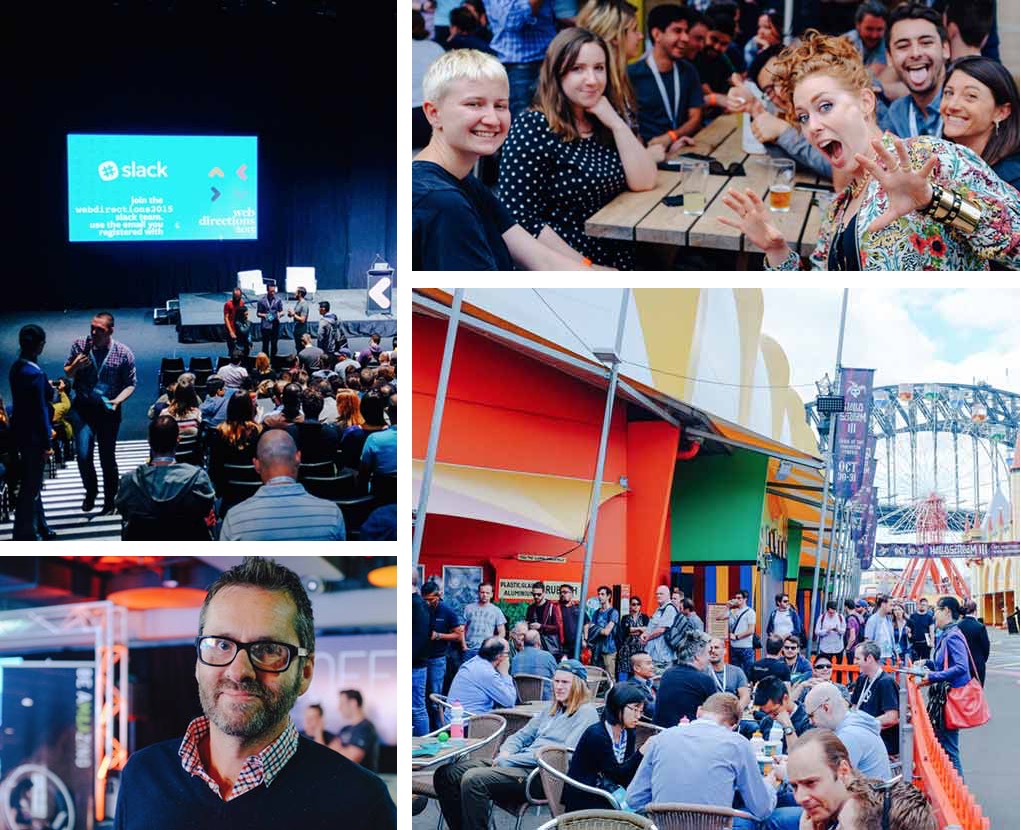 John Allsopp
John Allsopp has been working on the Web for nearly 30 years. He's been responsible for innovative developer tools such as Style Master, X-Ray and many more. He's spoken at numerous conferences around the World and delivered dozens of workshops in that time as well.
His writing includes two books, including Developing With Web Standards and countless articles and tutorials in print and online publications.
His "A Dao of Web Design" published in 2000 is cited by Ethan Marcotte as a key influence in the development of Responsive Web Design, who's acclaimed article in 2010 begins by quoting John in detail, and by Jeremy Keith as "a manifesto for anyone working on the Web".
Code of Conduct
For over a decade, we've worked hard to create inclusive, fun, inspring and safe events for the Web Industry.

As part of our commitment to these values, we've adopted a code of conduct for all involved: ourselves, our speakers, our partners and our audience.

If you have any concern or feedback, please don't hesitate to contact us.