Why attend?
As human centred approaches to Government service delivery, pioneered by the UK Government Digital Service change how Governments worldwide meet their citizens' needs, Web Directions brings you experts from around the world to address transformation, and human centred service delivery in Government.
Whether you're in Federal, State or Local Government, or work with Governments of any level to deliver services, Transform will keep you up to date with developments in Government tranformation and service design and delivery.
Who should attend?
Web Direction's events focus on practitioners and the practical, with world leading experts who implement the ideas they're talking about. We eschew panels for in depth sessions and case studies.
Transform is designed for everyone involved in government transformation: service designers, Web designers, front end developers, product owners, product designers, UX experts, user researchers, web, interaction designers, agile and transformation coaches in all levels of government, and independent professionals and agencies who work with them.
Praise for past Web Directions events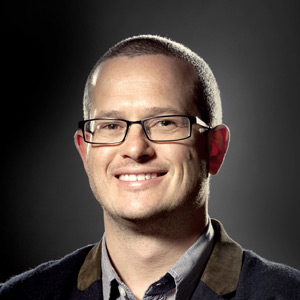 Web Directions is the must-attend event of the year for anyone serious about web development.
Phil Whitehouse,
Innovation Lead DigitasLBi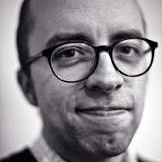 I've been admiring the Web Directions events for years, and was honored to be part… What a fantastic event!
Ethan Marcotte,
inventor "responsive Web design"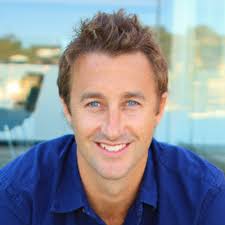 Out of any conference, Web Directions is far and away our favourite
Dave Greiner,
founder Campaign Monitor
Keep up to date
Be the first to hear about speakers, the best possible prices, and get your copy of The Wrap, our wrap up of every session from the 2016 conference. Or register now for the best price.
Big Ideas
Each session is anchored by inspiring talks from the leading minds in Government digital service delivery.
Plus in-depth sessions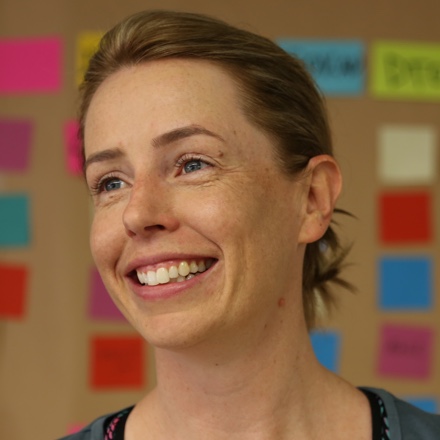 Prevailing The Transformation Pendulum
Sarah Atkinson
Pragmateam
Transformation is hard. It is complex. It is multifaceted.
There is no clear right or wrong way to be successful; instead there are guiding principles to anchor to and contextual decisions to make.
In this session, Sarah will walk through examples of transformation learnings, with a particular focus on the importance of People and Culture.
Read More
Digital accessibility in a post truth world
Stewart Hay
Intopia
Details of these exemplary case studies coming soon.
Read More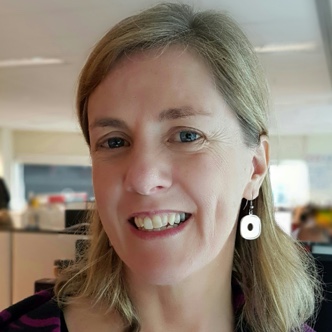 It's not over when it's over
Jenny Hunter
Head of Digital, BOM
In this presentation Jenny Hunter, Head of Digital at BOM, addresses the challenges they face moving key stakeholders to an agile and iterative product mindset, and techniques they are using to change thinking to being more evergreen when it comes to digital projects.
Read More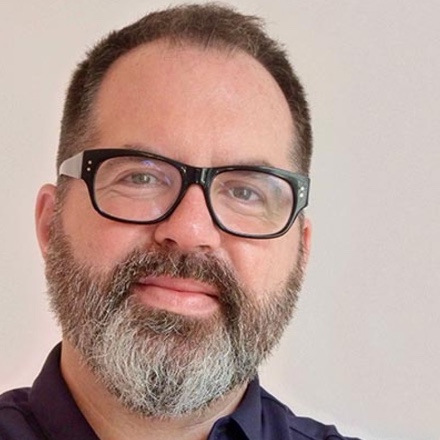 Co-creating with your citizen consumers
Brian Dargan & Luke Hymers
Mentally Friendly
Over eight weeks (December 2016 / January 2017) Mentally Friendly ran four agile research sprints using co-design and design thinking methodology to uncover insights from NSW citizens to assist and inform the NSW Government's Digital Service Transformation Strategy.
The outcome was a scalable framework of insights, priorities and principles which flows from the individual level (persona) through to the citizen-customer level (global). To encourage active usage of the research we built an interactive diagnostic tool to navigate segmented insights, priorities and principles which all government agencies can use to inform digital service design relative to their intended audiences needs and requirements.
Read More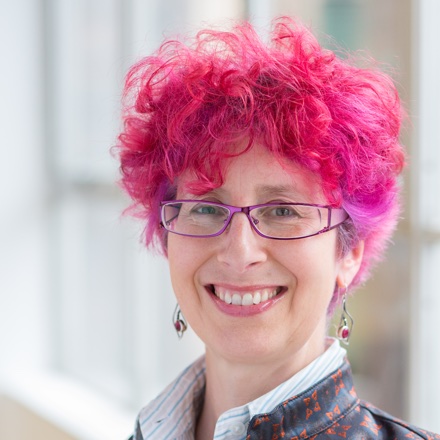 The latest on the Digital Marketplace
Catherine Thompson
DTA
As of early March, the Digital Marketplace features over 350 sellers, across the full spectrum of digital services. Hear what's new, and coming next for the marketplace, whether you're a buyer or seller of services.
Read More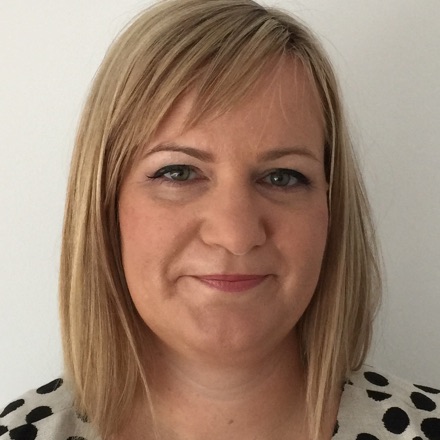 Personalised and proactive service delivery for seniors
Belinda Kellar
DSITI, Qld
The Queensland Government has been working with older Queenslanders to improve access to concessions and the support they need to stay healthy and active for longer and make their money go further.
Read More
Masterclass
Transformation Playbook
with Dan Sheldon & Sarah Atkinson
Transformation is not simply about the services we deliver. It's about the organisation, its people, processes and of course the technology used to deliver those services. So we've brought together two half day workshops, that together cover the field.
Part I sees the co-founder of the new NHS.UK digital healthcare service Dan Sheldon take a honest look at the way government works and how to deliver value despite of it.
Part II addresses the reality of agile practices in Government, with Sarah Atkinson, who's worked extensively with the private and public sector including with the DTA and DIIS as an agile and transformation advisor.
From $399 for conference attendees, $599 workshop-only
Canberra
9am–5pm, Wednesday March 29th
National Museum of Australia, Canberra
Venue
Transform 2017 will be held at the The National Museum of Australia, in Canberra.
Lawson Crescent,
Acton Peninsula
ACT 2601
Getting there:
Driving: A short drive south-west of the city, on Acton Peninsula, by Lake Burley Griffin.
Bus: ACTION buses runs route 7 to the National Museum on weekdays
Accommodation:
Within a short distance of the National Museum there are many accomodation options, from budget to 5 star.
Here's what we found close by for the dates around the conference on Wotif (prices are for 2 nights)
Find the right ticket for you

Combined

$999

before March 3rd

$1099

Standard

Conference

$599

before March 3rd

$699

Standard

Workshop Day

$599

before March 3rd

$699

Standard

Conference

Conference March 30th
Catered lunch and breaks
Networking reception

Workshop

Workshops March 29th
Catered lunch and breaks
Learn together
Teams get more
Send a team of 3 or more to Transform 17 and save $100 per attendee off the current prevailing price.
Just register 3 or more people and you'll automatically get the discount for the conference, or conference/workshop combination.
Special Pricing
To make it even more affordable to attend we're offering even better pricing for a number of different types of attendee.
Local Government employees can save $100 when you register, using the code local when you register.
Independent contractors/freelancers also save $100 using the code indie when you register
Not quite sure if you qualify? Drop us a line. We're always as generous as possible.
The price of anything is the amount of life you exchange for it

Henry David Thoreau
We know you are busy
Creating and managing a great team, exploring the creative limits of today's technology, and tomorrow's. We know your life is full to the brim with meetings you can't miss.
What we'll deliver is ROT (return on your time). We'll help you save time avoiding rabbit holes of hype that doesn't match reality. We'll help you invest your time wisely in the technologies, ideas and projects that will deliver for your company, clients and partners.
Partners
At Web Directions we work closely with partners to help make our events even better. Sponsor our coffee, reception, recharge station, or other valued activities and start or grow your relationship with our highly qualified audience.
Contact us for more on how we work can work with you to help you be even more awesome.
About Us
Co-founded and now run by John Allsopp, Web Directions has for over a decade brought together leading developers, engineers, visual, IxD, UX and product designers, Art and Creative Directors, indeed everyone involved in producing web and digital products to learn from one another, and the World's leading experts across this vast field.
We spend our lives thinking about what comes next, keeping up with trends in technology, practices and processes, and filtering the hype, to make sure you don't miss trends that matter, and don't waste time on hype that doesn't.
We promise attending one of our events will leave you significantly better versed in the challenges you face day to day, and in solutions for addressing them.
John Allsopp
John Allsopp has been working on the Web for over 20 years. He's been responsible for innovative developer tools such as Style Master, X-Ray and many more. He's spoken at numerous conferences around the World and delivered dozens of workshops in that time as well.
His writing includes two books, including Developing With Web Standards and countless articles and tutorials in print and online publications.
His "A Dao of Web Design" published in 2000 is cited by Ethan Marcotte as a key influence in the development of Responsive Web Design, who's rightly acclaimed article in 2010 begins by quoting John in detail, and by Jeremy Keith as "a manifesto for anyone working on the Web".
Code of Conduct
For over a decade, we've worked hard to create inclusive, fun, inspring and safe events for the Web Industry.

As part of our commitment to these values, we've adopted a code of conduct for all involved: ourselves, our speakers, our partners and our audience.

If you have any concern or feedback, please don't hesitate to contact us.