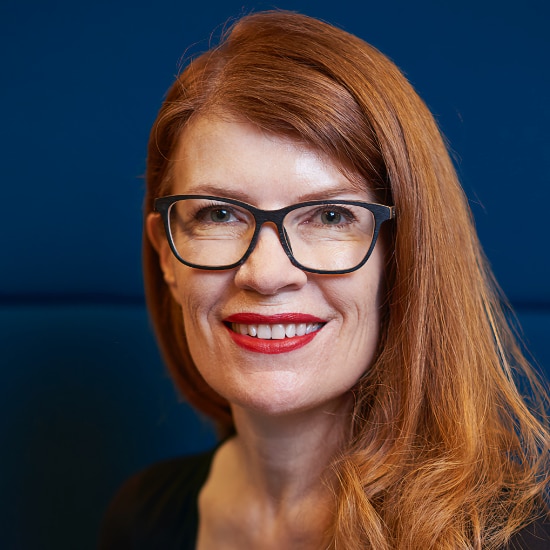 Branding for accessibility: an inclusive approach to identity
Kate Linton
Head of Design
Thoughtworks
Kate leads the Thoughtworks global design community. With a background in graphic design, user experience and branding, she has led creative teams around the world. She works with product and marketing teams to create a consistent, intuitive and accessible customer experience. Establishing trust with customers begins with curiosity and understanding of the user experience. Kate takes an empirical approach to design, incorporating research, data and regular testing. She is a coach and mentor to designers and works with product teams to envision and design better digital products and services.
Branding for accessibility: an inclusive approach to identity
A brand is more than a logo or a visual identity system. Brand is reputation. It is how people perceive and engage with a business. At Thoughtworks we actively seek engagement with the world. We want everyone to have equal access to our ideas, our insights and our software. Our commitment to diversity and inclusivity is a driver of business strategy.
So when it came to refreshing our global brand, we took an inclusive approach to the design. Starting with the choice of colour palette and fonts we then addressed the many things getting in the way of accessibility. This included changing our tools and ways of working across the organisation. In this talk, I'll share how we approached the redesign of Thoughtworks to achieve accessibility and usability across all our digital channels.
Don't miss your chance to see Kate Linton and many other inspiring speakers at Summit.
Tickets start at $1395.