Why Design?
Great design is no longer a nice to have for successful digital products, services and customer experiences. It's vitally important. Design brings world leading experts across the complete Product Design spectrum to share their insights and expertise. If you are involved with the design of digital product or services, you can't afford to miss this one-of-a-kind Australian event. Only in Melbourne, arguably Australia's Design capital.
Who's it for?
Design is for everyone involved with the design of great products and services. From user research, to product owners and managers, UX, CX, IxD and Product Designers, Design Managers, Art and Creative Directors, content developers and strategists.
Real World Knowledge
For well over a decade, Web Directions has been holding conferences for web and digital creators, both for engineering as well design professionals.
Each of our conferences features real world, actionable knowledge, from leading practitioners, from around Australia and the world.
200+

Passionate attendees

20

World leading speakers

2

intense days
Extraordinary speakers
We've assembled a worlds class lineup of product design experts, including: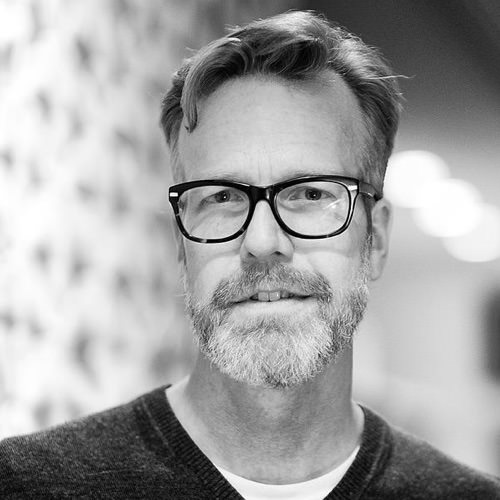 Crafting a Creative Culture
Jeff Veen
Design Partner
True Ventures
We have arrived in an age of design. No longer relegated to a function of the marketing department or tacked on to an engineering process, designers are increasingly taking leadership positions in the top companies in tech.
But how do we manage creative teams to achieve their full potential? Jeff will share stories from my years of leading product development — both successful and not — to show that investing in culture might be the best competitive edge you can gain.
Read More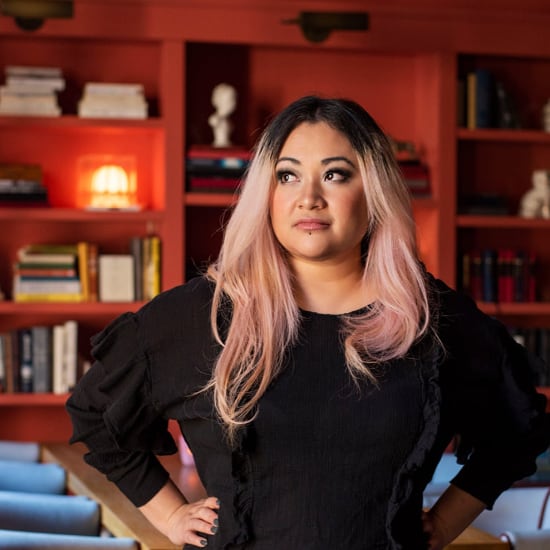 Design Systems & Creativity
Jina Anne
Design Systems Pioneer
A common misconception about Design Systems is that they prohibit designers from being creative. This is far from the truth. Jina Anne, a design systems practitioner and advocate, will share her thoughts and ideas on using design systems to empower and strengthen your creativity while still keeping its goals of scale, maintainability, and efficiency at heart.
Read More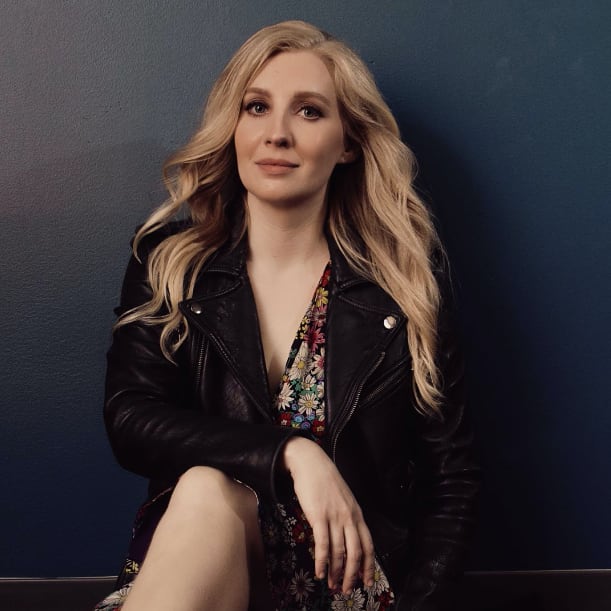 Designing Against Domestic Violence
Eva PenzeyMoog
Lead Designer
8th Light
The reality of domestic violence doesn't disappear when people enter the digital world. Abusers use technology to exploit and control their victims, meaning that technologists have a responsibility to ensure that users of our products are empowered to protect their safety. How can we prevent people with violent intentions from forms of abuse and control that are digital, such as browsing a victim's computer, finding sensitive information about them online, or creating fake content in their name?
How can our products that involve real people, such as software for building managers, protect against an abuser talking their way past a building's doorman whose uses software to track approved guests? While there's no simple answer and ultimately no way to ensure our users' safety in all situations, thoughtful considerations and small changes while designing and building products can and does result in meaningful contributions to people's safety. This talk will explore how to think through a lens of safety, create those thoughtful considerations, and advocate for an emphasis on safety.
Read More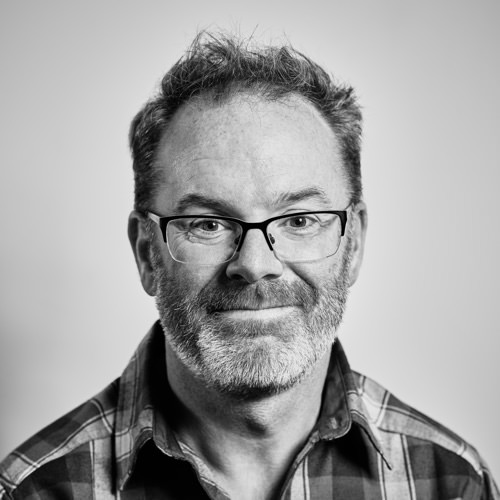 Dynamic Typography with Fluid Sizing and Variable Fonts
Jason Pamental
Design Strategist, Typographer
Newer developments in CSS make it easier than ever to create robust, scalable, elegant typographic systems on the web and in apps. But the fun really starts when you add Variable Fonts. The design, technical, and performance benefits are really exciting, but when you combine them with other CSS capabilities like custom properties, calculations, and grid it's a whole new way to think about design and development.
We'll see how they work together by using some variable fonts in layouts that work across screen dimensions, accessibility needs, design requirements, and even network speeds—better than you thought possible.
Read More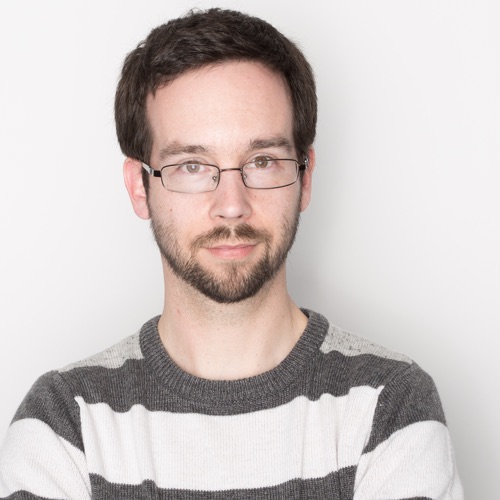 Abuse and Disinformation at Twitter: An Inside Story
Jon Bell
Design Lead
Alphero
Citizens are in the middle of a global disinformation campaign. The attackers know all the legal loopholes, all the social engineering tricks, and all the blind spots they can exploit. Meanwhile, average citizens don't understand how to protect themselves and just want software to be as simple as possible. It's a recipe for disaster, which is what we got.
Jon Bell worked on Twitter's Abuse team as the lead designer in 2016, and is haunted by his team's inability to take the threat seriously and make significant progress towards addressing it. This talk is a behind-the-scenes look into all the complexity, the surprises, and the lessons learned on the front lines of one of the most challenging social and UX issues of our time.
Read More
Keeping your living design system alive
Dominik Wilkowski
People Director
Thinkmill
Over the last 5 or 6 years design systems have moved from exotic to common place. But now you have a design system, how do you keep it alive, and hopefully flourishing?
Your Design system itself is only one small part of that. It needs a community around it. A collaboration model. You need to track its success. And documentation, lots of documentation. And a good deal more besides.
Dominik Wilkowski has been involved in bringing several large scale design systems to life, and seen what it takes for them to survive and thrive (and the things that can harm them or worse).
In this session he'll draw on those years of experience to help you ensure your design system prospers.
Read More
Everything but the execution
Paul André
Research Lead
Facebook
The difference between good or great design and research (or mid- to senior-level) often isn't the execution of the work itself, but what you do before and after it. We'll focus on a few strategies and processes to elevate work, the product, and strategy, from opinionated product thinking to a framework for creating, executing, and landing projects.
Read More
Art vs Science: UX research in the age of the reproducibility crisis
Laura Summers
Design Consultant
Summerscope
In tech in recent years, it feels a bit like everybody and their dog has hopped on the 'scientific method' bandwagon. Design Thinking, Agile and UX Research methodologies are all modeled on this approach. But science itself is in the grips of an existential crisis, as embodied by a series of failed attempts to reproduce existing research. (See 'The Reproducibility Project' for context). Against this backdrop, it's a prescient time to ask the question: should UX Research be reproducible?
Read More
Measurable Design
Simon Knox
UI Engineer
Gitlab
Faster is better. That much is obvious. How much better? That we can find out. For people preoccupied with performance, numbers can tell a clear story. But how can you determine success for design changes? "It just looks right" isn't going to be enough.
You can't embetter what you cannot measure. So let's look at how to make design measurable. Which metrics matter, and which can be ignored. A better looking hamburger won't improve your navigation, but there might still valid reasons to change it.
Read More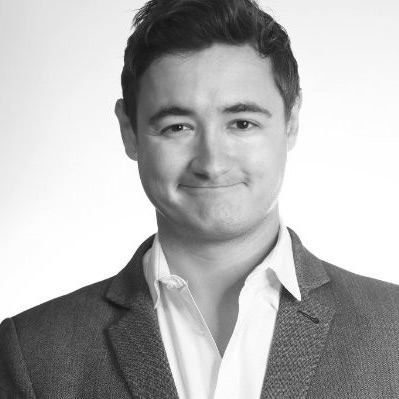 Your subject matter expert is wrong
Sam Hancock
the Lead UX Designer
Servian
Many industries operate on complex and idiosyncratic systems. As demand for better design grows, designers who may not have insight or understanding, are more and more likely to work on complex systems used by a small number of experts.
As designers, we are never the experts. The ability to leverage a SMEs insight and knowledge is invaluable. However, challenging the norm and popular opinion should be encouraged in order to obtain the best results.
Putting ALL of your trust in a SME is a dangerous precedent to set.
Sticking to your guns with a set of design methodologies in support can build your way to success
Read More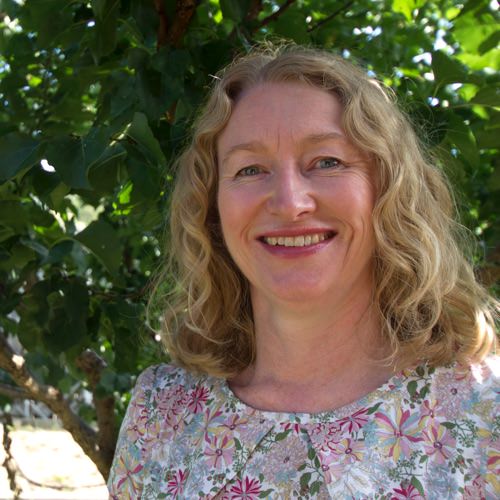 Communicating Design
Donna Spencer
Lead Consultant
Readify
Design is becoming fairly mainstream, a part of many projects, and frequently discussed in the business press. But still many people think it is all about making an interface look better. Why is this still happening?
Donna believes that there are many reasons this happens. One of the biggest contributors is the way designers use jargon. We also try to sell the idea of design instead of focusing on how it can be used to solve problems. And design really isn't one thing - it's a broad concept with a range of techniques and approaches.
She's in a new role where she has to teach her organisation what designers do, what problems they can help with and how they do it. And the organisation has to teach this to clients. So she's spent a lot of time working on how to make design concepts more concrete, less jargon-filled and ultimately more understandable.
Read More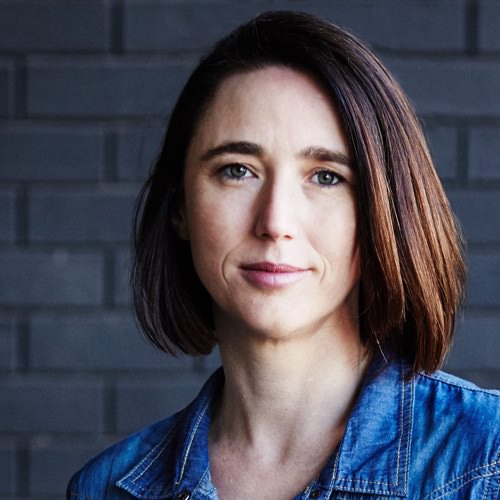 Being Human in the Age of AI
Katja Forbes
Managing Director
Designit (ANZ)
There's no doubt we've entered the Fourth Industrial Revolution, a new era of intelligence-based technological change transforming the way we work, live and relate to each other as well as the companies we buy and engage with.
We can already see this through the wave of artificial intelligence-based technologies coming to the fore, impacting all aspects of engagement. Whether it's servicing consumers through virtual assistants, for example, or pre-empting their choices and preferences through predictive analytics, AI is quickly pervading interactions and their outcomes. AI's impact is also increasingly apparent via robotics and automated technologies creating a new type of organisation, shaking up ways we work and new forms of collaboration.
But even as we further embrace AI and the idea that machines will make increasingly autonomous decisions, what's equally clear is how important the human element remains in the enterprise. Far from AI machines running the world, it's organisations that harness both machines and human ingenuity that will be best positioned for success.
Katja Forbes will talk about how do we design for AI and also successfully balance the rise of the machine with human-centred values and intuition?
Read More
What to think about when designing maps: moving beyond generic and into amazing
Andrea Lau
Co-founder
SmallMultiples
Maps are everywhere. They are familiar, factual, and useful. But they also need to be designed: not by a professional cartographer who doesn't work on the web but by a visual designer. A designer who wants to create beautifully formed experiences but who has limited skills in dealing with geospatial files and what's possible technically. How do you go beyond tracing boundaries over static images of maps to get the vectors you're looking for?
This talk goes through all the nitty gritty details you never thought you needed to know about designing maps from shapefiles and QGIS to symbology and basemaps. We hope you leave with a better sense of the endless possibilities of how maps can look and function and how your design expertise can shape those experiences.
Read More
Designing recommendation systems
Diana MacDonald
Product Designer
Culture Amp
At the heart of many products in the information age is 1 critical factor: relevance. A misguided recommendation can instantly shatter trust in your product. As a designer, how do you create a system to provide relevant information to your audience in the right place and at the right time? What is an ideal experience? In this talk, we'll look at data and design, building feedback into your system, and what you need to know about content and machine learning. We'll explore in depth case studies of designing recommendation systems and the role of "nudges" in changing behaviour and improving outcomes.
Read More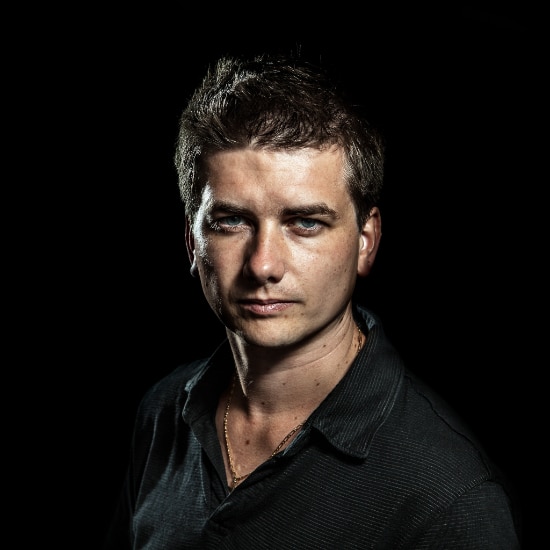 Designing for Learning Difficulties
Chris Lienert
Software Development Lead
IRESS
More than 1 in 20 people experience difficulty with reading and learning, and those difficulties don't just end at school. We'll go through some common learning difficulties including dyslexia and discuss what impact they have on designing for the web.
Read More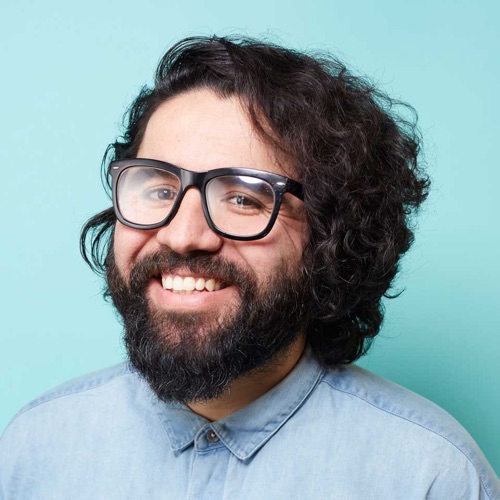 Good to Great UI Animation
Pablo Stanley
Design Lead
Invision
Let's learn practical tips to improve motion in user interfaces. We'll go over some principles, basic properties of what you can animate, how it can enhance or diminish the experience, and recommended tools to use.
Read More
Find the conference pass for you

Design + Leaders Pass

Design Conference

Design conference videos

Leaders conference

Leaders Videos

$1,695

Until April 5

$1,795

Standard

Design Silver Pass

Design conference

Design conference video

$1,395 Until April 5

$1,495

Standard

Design Classic Pass

$1,295

Until April 5

$1,395

Standard

Design Conference

11–12 April

2 day conference.
Reception
Awesome conference coffee
Sensational catered breaks

Design Leaders Conference

10 April

1 day conference
Awesome conference coffee
Fully catered breaks

Design Conference Videos

Design Leaders Conference Videos
Find the conference pass for you
Design + Leaders Pass
Design Conference

Design conference videos

Leaders conference

Leaders Videos
$1,695 Until April 5

$1,795

Standard
Design Silver Pass
Design conference

Design conference video
$1,395

Until April 5

$1,495

Standard
Design Classic Pass
$1,295

Until April 5

$1,395

Standard
Design together
Teams get more
Send a team of five or more to Design and get even more. For the price of a Classic ticket per team member, you'll get:
A Silver pass for each attendee
A team licence to the videos from Design 2019
Just use the code team when you register.
Bigger Team?
Keen to send a bigger team? Drop us a line, and we'll make your budget go further.
Special pricing
We strive to make our events as affordable as possible, and so have a limited number of specially priced tickets for Charitable Not For Profits and freelancers. If you qualify, use the code nfp or freelance to get a Silver ticket for just $799.
Not sure if you qualify? Drop us a line, we try to be as generous as possible.
Our venue
Design 2019 will again be held in the Pavilion at the iconic Arts Centre Melbourne, right on the Yarra in Southbank.
The Pavilion,
Arts Centre Melbourne,
100 St Kilda Road, Melbourne
Getting there:
With excellent public transport connections right outside, and Flinders Street Station right across the bridge, it's our best connected location yet.
Accommodation:
If you're coming from out of town, there are many hotel and serviced apartments style accomodation options in Southbank, and otherwise close by. We have for some time put our speakers up at the Quest Southbank Apartments, and stay there ourselves.
Partners
At Web Directions we work closely with partners to help make our events even better. Sponsor our coffee, reception, recharge station, or other valued activities and start or grow your relationship with our highly qualified audience.
Contact us for more on how we work can work with you to help you be even more awesome.
Key Partners
Meetup Muster Partners
Season Passes

Choose a pass across 2, or all 3 of our major 2020 events, and get a Gold ticket which includes conference video, speaker dinner at each, and more.

You can even pay quarterly to manage cashflow. Just register then contact us and we'll set it all up.

Passes are for a single named attendee across all events, and are not transferable between attendees. For teams we have great group pricing, contact us for more.

Complete Season Pass

A Gold ticket to every one of our main 2020 conferences

Bonus Silver ticket to our Design Leaders and Code Leaders conferences

Three Conference Pass

A Gold ticket to all three of our main 2020 conferences

Bonus Silver ticket to a choice of Code Leaders or Design Leaders

Two Conference Pass

A Gold ticket to your choice of two of our main 2020 conferences
Find the season pass for you
Complete Season Pass
A Gold ticket to every one of our main 2020 conferences

Bonus Silver ticket to our Design Leaders and Code Leaders conferences
A Gold ticket to all three of our main 2020 conferences

Bonus Silver ticket to a choice of Code Leaders or Design Leaders
Two Conference Pass
A Gold ticket to your choice of two of our main 2020 conferences
Praise for past Web Directions events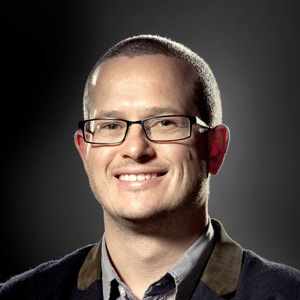 Web Directions is the must-attend event of the year for anyone serious about web development.
Phil Whitehouse,
Innovation Lead DigitasLBi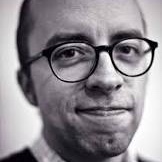 I've been admiring the Web Directions events for years, and was honored to be part… What a fantastic event!
Ethan Marcotte,
inventor "responsive Web design"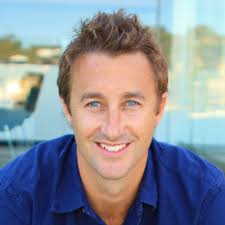 Out of any conference, Web Directions is far and away our favourite
Dave Greiner,
founder Campaign Monitor
About Us
Co-founded and now run by John Allsopp, Web Directions has for over a decade brought together leading developers, engineers, visual, IxD, UX and product designers, Art and Creative Directors, product managers indeed everyone involved in producing web and digital products to learn from one another, and the World's leading experts across this vast field.
We spend our lives thinking about what comes next, keeping up with trends in technology, practices and processes, and filtering the hype, to make sure you don't miss trends that matter, and don't waste time on hype that doesn't.
We promise attending one of our events will leave you significantly better versed in the challenges you face day to day, and in solutions for addressing them.
Due to the COVID-19 pandemic, we're switching things up a bit for 2020. We'll be organising Product, Design, and Code as online conferences, and our annual extravaganza, Web Directions Summit will take place in Sydney as soon as it is practicable in late 2020 or early 2021.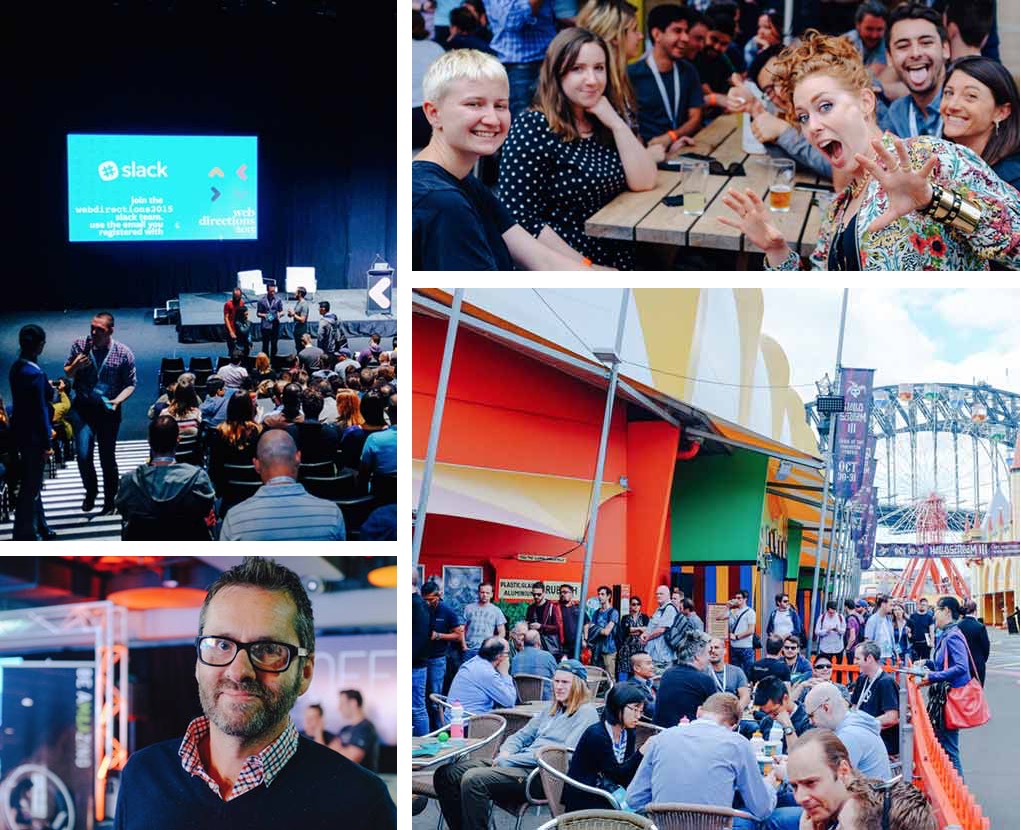 John Allsopp
John Allsopp has been working on the Web for over 20 years. He's been responsible for innovative developer tools such as Style Master, X-Ray and many more. He's spoken at numerous conferences around the World and delivered dozens of workshops in that time as well.
His writing includes two books, including Developing With Web Standards and countless articles and tutorials in print and online publications.
His "A Dao of Web Design" published in 2000 is cited by Ethan Marcotte as a key influence in the development of Responsive Web Design, who's rightly acclaimed article in 2010 begins by quoting John in detail, and by Jeremy Keith as "a manifesto for anyone working on the Web".
Code of Conduct
For over a decade, we've worked hard to create inclusive, fun, inspring and safe events for the Web Industry.

As part of our commitment to these values, we've adopted a code of conduct for all involved: ourselves, our speakers, our partners and our audience.

If you have any concern or feedback, please don't hesitate to contact us.