Code 2020 is over
A resounding success, Code, our first online conference is over. But you can still keep up to date with the lastest in JavaScript, and other key front end technologies.
Get access to all the conference sessions from Code, as well as hundreds of other conference videos from our conferences, and conferences from other amazing organisers around the world, check out Conffab, our ever growing library of fantastic conference presentations.
Code returns in 2021, so why not jump on our mailing list to be the first to hear about dates and the program? And while you're at it, check out all our events planned for 2021.
Over 560 presentations from 437 world leading experts at 32 conferences…and counting
Plus hundreds of eBooks and online courses from Wiley, Packt, SitePoint, A Book Apart and other leading publishers.
And, get get access to all our events throughout the year as part of a Conffab Premium membership, for just $39.95 per month.
Re-imagined as remote-only
In response to the unique challenges of COVID-19 Web Directions Code will now take place remote only. But expect much more than just Zoom based presentations and Slack channels.
Building on the extensive work we've done with our conference presentation platform Conffab, Code aims to re-imagine from the ground up the conference experience, not just port the traditional conference to the Web.
With a focus on highly engaging, expertly filmed and edited, screen-oriented presentations, alongside spaces to connect, communicate and keep in touch with everything around the conference, you'll be immersed as if you were there–maybe even more so.
How will Code be held?
Most online conferences run just like in-person conferences–one or two jam-packed days. But with so many folks working remotely, and spending so much of their day in front of a screen we felt there was the opportunity to rethink this, and do something differently.
So Code will take place over 4 consecutive Fridays in September (or Thursday for those on the other side of the date line). It will run for 3 and a half hours each session (with a bit of downtime built-in), which also means folks can attend anywhere from the West Coast of the US and Canada, right across to Hong Kong and Singapore either during their workday, or not too much outside it.
This means you'll be attending with folks from across the world, from the comfort of your own home (or maybe office), which we find incredibly exciting.
Code will take place on Thursday September 3, 10, 17, 24 4pm–7:30pm Pacific Time, and on Friday September 4, 11, 18, 25 in New Zealand from 1pm–4:30pm, on Australia's East Coast from 11am–2:30pm, in Japan and Korea from 10am–1:30pm, and in Perth and South East Asia (including Singapore, Malaysia, Hong Kong and the Philippines) from 9am–12:30pm
Our Expert Advisors
We've assembled a team of expert advisors to help ensure we deliver the best possible remote-first experience.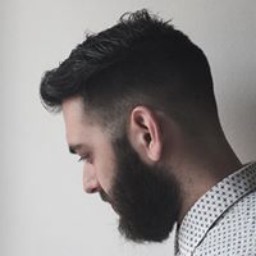 Matheus brings his years of film making expertise to create compelling remote-first presentations.
Matheus Siqueira,
Filmaker and Editor
Manisha Amin and the Centre for Inclusive Design will help ensure the most inclusive event possible.
Manisha Amin,
Centre for Inclusive Design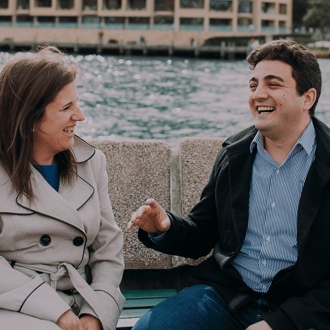 Our presentation gurus, Tarek Said and Sarah Ewen will work with speakers to deliver highly engaging presentations.

Public Speaking for Life
About Code
The Front End technology stack constantly changes, along with best practice in performance, security, workflow and more. Keeping up with these developments can feel like a full time job.
At Web Directions, we've lived and breathed the web for more than 20 years, and use this unique perspective, deep knowledge and unparalleled global network to curate two days of in-depth, invaluable presentations from local and world leading experts to help you and your team stay ahead.
Who's it for?
Whether you call yourself a coder, a programmer a developer or engineer, if your job is to build and deliver robust, fast, secure, engaging web experiences, Code is for you.
Code is for front end engineers: JavaScript, Fullstack and Web developers, engineering leads, engineering managers, devops experts, CTOs.
Real World Knowledge
Now in its ninth year, Code is carefully curated by John Allsopp, whose deep knowledge of the Web over two decades as a developer, author and speaker ensures a program of genuine relevance and value.
Our program routinely features members of the W3C's Technical Architecture Group, ECMA TC39 (the JavaScript standards committee) and others shaping the foundations of the Web. Past speakers have included Alex Russell (inventor of Progressive Web Apps), Nicole Sullivan (OOCSS), Rachel Nabors, Barbara Bermes, Domenic Denicola and many more).
20+

Transformational speakers

12+

Hours of content

4

Deep sessions

1

Extraordinary Month
Extraordinary speakers
As always we've assembled a world–class lineup of front end developer experts for four focussed sessions across the Fridays in September.
Diversity Scholarships
We have diversity scholarships available for all our events. These provide full attendance just like any other attendee. We don't draw attention to those who have received a scholarship, but do look to make connections between them, and with our diversity sponsors, to help ensure the most valuable possible experience.
Our Scholarships focus on people who are unemployed, under-employed, self employed or in the early stages (up to 3 years) of their careers who identify as belonging to a group or groups under-represented at events like ours, and who might otherwise find it difficult to afford to attend.
Read more and apply at our diversity page.
Partners
We work closely with our partners and their technologies to deliver world leading online conferences.
Contact us for more on how we work can work with you to help you be even more awesome.
Key Technology Partners
Media Partners
Diversity Supporters
Community Partners
Our venue
Code 2020 will now take place wherever it's most convenient for you.
Taking place across 4 Fridays in September (or Thursdays for those east of the date line) at a time convenient from the US Pacific Coast to Hong Kong and Singapore, we're bringing world leading experts and ideas to you.
Code will take place on Thursday September 3, 10, 17, 24 4pm–7:30pm Pacific Time, and on Friday September 4, 11, 18, 25 in New Zealand from 1pm–4:30pm, on Australia's East Coast from 11am–2:30pm, in Japan and Korea from 10am–1:30pm, and in Perth and South East Asia (including Singapore, Malaysia, Hong Kong and the Philippines) from 9am–12:30pm
Getting there:
Get out of bed, make a coffee, wander to your desk, and start right in. Or just watch from the comfort of your bed. If conditions allow watch in your office, or grab a team pass and watch together as a team.
No expensive flights, or long commutes, be part of it wherever you feel like.
Accommodation:
No need for hotel rooms or airbnbs!
Praise for past Web Directions events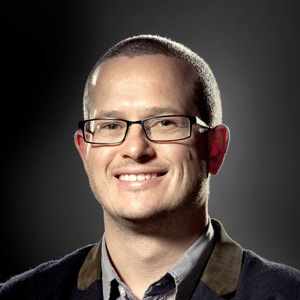 Web Directions is the must-attend event of the year for anyone serious about web development.
Phil Whitehouse,
Innovation Lead DigitasLBi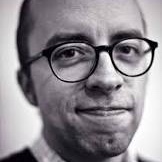 I've been admiring the Web Directions events for years, and was honored to be part… What a fantastic event!
Ethan Marcotte,
inventor "responsive Web design"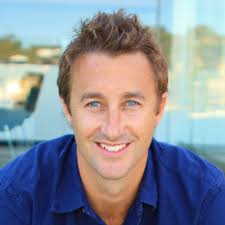 Out of any conference, Web Directions is far and away our favourite
Dave Greiner,
founder Campaign Monitor
About Us
Co-founded and now run by John Allsopp, Web Directions has for over 15 years brought together leading developers, engineers, visual, IxD, UX and product designers, Art and Creative Directors, product managers indeed everyone involved in producing web and digital products to learn from one another, and the World's leading experts across this vast field.
We spend our lives thinking about what comes next, keeping up with trends in technology, practices and processes, and filtering the hype, to make sure you don't miss trends that matter, and don't waste time on hype that doesn't.
We promise attending one of our events will leave you significantly better versed in the challenges you face day to day, and in solutions for addressing them.
Due to the COVID-19 pandemic, we're switching things up a bit for 2020 and beyond. We'll be organising a growing family of focussed online conferences, and our annual extravaganza, Web Directions Summit will take place in Sydney as soon as it is practicable in 2021 (all going well).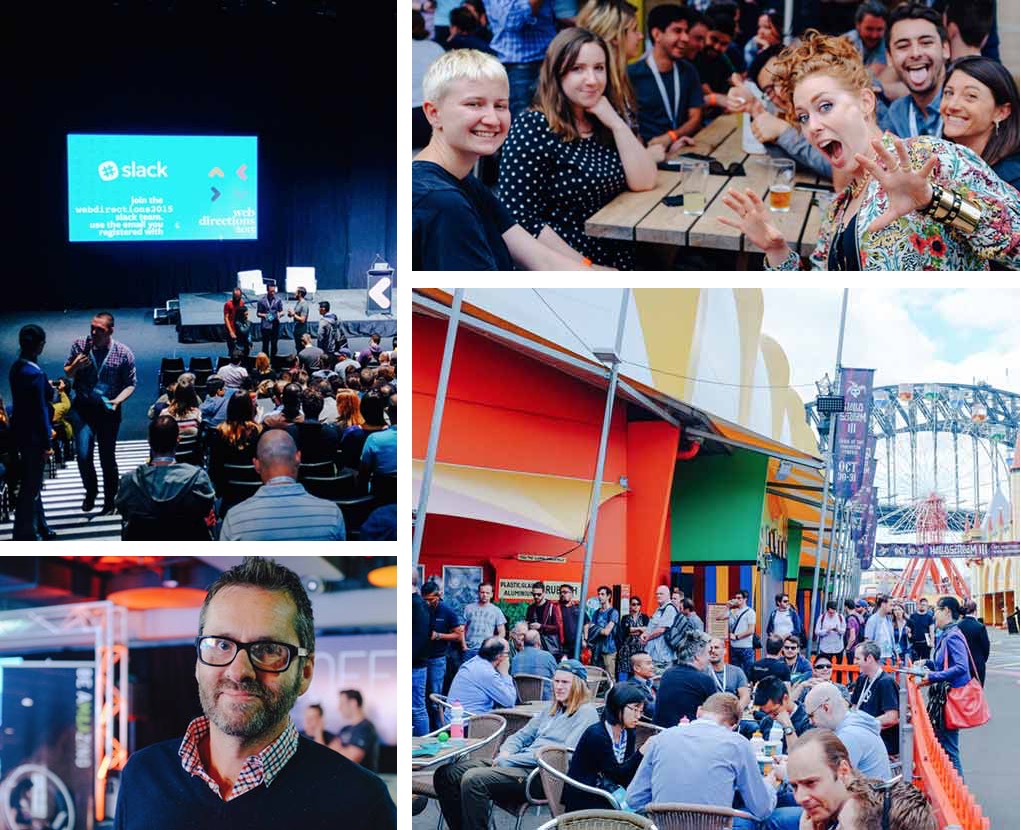 John Allsopp
John Allsopp has been working on the Web for nearly 30 years. He's been responsible for innovative developer tools such as Style Master, X-Ray and many more. He's spoken at numerous conferences around the World and delivered dozens of workshops in that time as well.
His writing includes two books, including Developing With Web Standards and countless articles and tutorials in print and online publications.
His "A Dao of Web Design" published in 2000 is cited by Ethan Marcotte as a key influence in the development of Responsive Web Design, who's acclaimed article in 2010 begins by quoting John in detail, and by Jeremy Keith as "a manifesto for anyone working on the Web".
Code of Conduct
For over a decade, we've worked hard to create inclusive, fun, inspring and safe events for the Web Industry.

As part of our commitment to these values, we've adopted a code of conduct for all involved: ourselves, our speakers, our partners and our audience.

If you have any concern or feedback, please don't hesitate to contact us.