As user centric approaches to Government service delivery, pioneered by the UK Government Digital Service change how Governments worldwide meet their citizens' needs, Web Directions brings you experts from the GDS, Code For America, the US Digital Service and Australia's own Digital Transformation Office to address this vital issue.
Whether you're in Federal, State or Local Government, or work with Governments of any level to deliver services, Transform will keep you up to date with developments in Government service design and delivery.
Be the first to hear about 2017's lineup
Signup to our event announcements mailing list to get the first chance to register for the March 2017 edition, at a great price (and get a complimentary digital copy of our fantastic new magazine, Scroll)
Big Ideas
Start and end the day with inspiring talks from the leading minds in Government digital service delivery
Plus in-depth sessions from
Transforming Government communication and content
Dan Hon
Code for America
The jokes of "Yes Minister" frequently revolve around the Governmental use of language to obfuscate and misdirect, and still resonate today, a quarter of a century or more after it first aired.
Read More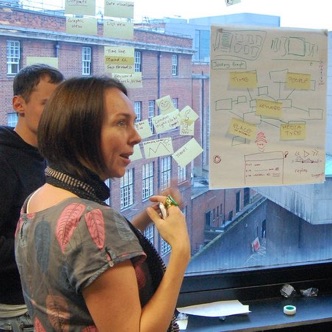 User-centred Government through digital services
Leisa Reichelt
Digital Transformation Office
Leisa will outline the overall approach to rebuilding Government services from the ground up with a focus on the citizen first the DTO is now applying to a number of pilot projects. Read More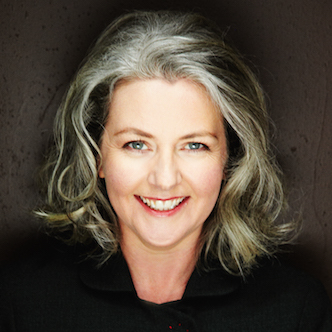 Common Ground, a content Case Study
Mel Flanagan
Nook Studios
Common Ground is a whole of Government approach to improving transparency and public awareness and understanding when it comes to the at times challenging issue of mining and exploration permits and leases. Read More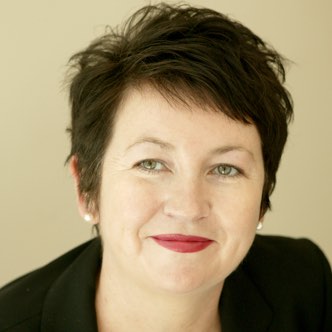 NT.GOV.AU a case study
Ann Combe
Northern Territory Government
The Northern Territory Government has recently completely overhauled its websites and has launched a central site to make it easier to find government information: nt.gov.au,
organising information by subject so users don't need to know how government is structured to find what they need
improving search, and rewriting content to make it easier to understand
ensuring it works better on smartphones and tablets.
Hear about their experience, and what they learned with this major undertaking. Read More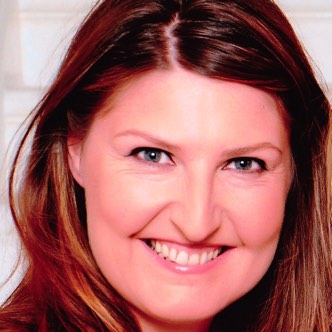 A Digital Transformation Story
Monica Ritz
SA Office for Digital Government
Recently, Monica Ritz from South Australia's Office for Digital Government spent time embedded with the Digital Transformation Office. In this session she shares what she learned working alongside their team, and the applicability of the ideas embodied in the Digital Service Standard outside the rarified atmosphere of the DTO, where most of us live.Read More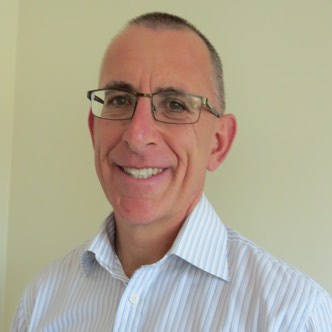 Better Public Services for New Zealand
Darryl Carpenter
DIA, NZ
In this session, Darryl will talk about how to work within an agency led system, using collaboration and influence to deliver better services for citizens, and some lessons we've learned along the way. Read More
Masterclass
Join Jared Spool and Dana Chisnell for their renowned workshop, Deconstructing Delight, specially tailored for a Government audience the day before Transform, May 18th. Jared will also be delivering this workshop in Sydney on Monday May 23rd.
Deconstructing Delight
with Jared Spool & Dana Chisnell
There's a vast difference between designing an experience that doesn't suck and one that drives engagement. We're good at eliminating your users' frustration -- we've been practicing for about 40 years. It's easy to observe whether your customers are unhappy, and then just not do that. But users' expectations are higher.
In this session, we'll look at a nifty framework for thinking about and talking about three levels of happy design, based on research from behavioral economics, hedonics, positive psychology, the importance of adult play, and emotion in design. Through super fun, delightful interactive activities in this workshop, we'll take apart the elements of pleasure, flow, and meaning.
From $499 for conference attendees, $599 workshop-only
Canberra
9am–5pm, Wednesday May 18th
Old Parliament House, Canberra
Sydney
9am–5pm, Monday May 23rd
Surry Hills
Venue
Transform 2016 will be held at the Old Parliament House, in Canberra.
18 King George Terrace,
Parkes
ACT 2600
Getting there:
The museum is accessible from Canberra's City Centre via ACTION, including busses 1, 2, 3, 4, 5, 200 or 300
There is paid parking throughout the Parkes Precinct.
Accommodation:
Within a short distance of the Old Parliament House there are many accomodation options, from budget to 5 star.
Here's what we found close by for the dates around the conference on Wotif (prices are for 2 nights)Wotif
Find the right ticket for you

Gold Pass

$1,099

standard
Only a handful left

Conference

Workshop

Conference

1 day conference
Opening night reception
Awesome conference coffee
Sensational catered lunches and breaks

Workshop

All day workshop
Catered lunches and breaks

Videos

Transform 2016 Conference videos
Learn together
Teams get more
Send a team of 3 or more to Transform 16 and save $100 per attendee off the current prevailing price.
Just register 3 or more people and you'll automatically get the discount for the conference, workshop or conference/workshop combination.
Special Pricing
To make it even more affordable to attend we're offering even better pricing for a number of different types of attendee.
Local Government employees can save $100 when you register, using the code local when you register.
Independent professionals also save $100 using the code indie when you register
The price of anything is the amount of life you exchange for it

Henry David Thoreau
We know you are busy
Creating and managing a great team, exploring the creative limits of today's technology, and tomorrow's. We know your life is full to the brim with meetings you can't miss.
What we'll deliver is ROT (return on your time). We'll help you save time avoiding rabbit holes of hype that doesn't match reality. We'll help you invest your time wisely in the technologies, ideas and projects that will deliver for your company, clients and partners.
Partners
At Web Directions we work closely with partners to help make our events even better. Sponsor our coffee, a juice bar, a reception or drinks, and start, or grow your relationship with Australia's leading Front End engineers and JavaScript developers
Contact us for more on how we work can work with you to help you be even more awesome.
Praise for past Web Directions events
Web Directions is the must-attend event of the year for anyone serious about web development.
Phil Whitehouse, General Manager, DT Sydney
I've been admiring the Web Directions events for years, and was honored to be part… What a fantastic event!
Ethan Marcotte, inventor of "responsive Web design"
Out of any conference, Web Directions is far and away our favourite
Dave Greiner, founder, Campaign Monitor

About Us
Co-founded and now run by John Allsopp, Web Directions has for over a decade brought together leading developers, engineers, visual, IxD, UX and product designers, Art and Creative Directors, indeed everyone involved in producing web and digital products to learn from one another, and the World's leading experts across this vast field.
We spend our lives thinking about what comes next, keeping up with trends in technology, practices and processes, and filtering the hype, to make sure you don't miss trends that matter, and don't waste time on hype that doesn't.
We promise attending one of our events will leave you significantly better versed in the challenges you face day to day, and in solutions for addressing them.
In 2016, we'll be organising Respond in Sydney and Melbourne, Transform in Canberra, Code in Sydney and Melbourne, and Direction in Sydney.
John Allsopp
John Allsopp has been working on the Web for over 20 years. He's been responsible for innovative developer tools such as Style Master, X-Ray and many more. He's spoken at numerous conferences around the World and delivered dozens of workshops in that time as well.
His writing includes two books, including Developing With Web Standards and countless articles and tutorials in print and online publications.
His "A Dao of Web Design" published in 2000 is cited by Ethan Marcotte as a key influence in the development of Responsive Web Design, who's rightly acclaimed article in 2010 begins by quoting John in detail, and by Jeremy Keith as "a manifesto for anyone working on the Web".
Code of Conduct
For over a decade, we've worked hard to create inclusive, fun, inspring and safe events for the Web Industry.

As part of our commitment to these values, we've adopted a code of conduct for all involved: ourselves, our speakers, our partners and our audience.

If you have any concern or feedback, please don't hesitate to contact us.