Web Directions Safe '21 session spotlight–Hardened JavaScript
Hardened JavaScript
Running other people's code is dangerous and some people will even tell you that you shouldn't do it. I'm here to tell you that actually, you can run other people's code safely. The solution is hardened JavaScript.
Kris Kowal
Kris Kowal guided the CommonJS module system from design to adoption, most notably by Node.js, and created the popular Q JavaScript promise library out of which emerged modern JavaScript promises. Kris built RPC infrastructure at Uber for five years. On nights and weekends, Kris is a Middle-earth cartographer, Elvish calligrapher, OpenMoji contributor, interactive fiction creator, cellular automaton curator, and a hiking camper.
In 2022 we have a whole series of events for Front End Developers
Across 2022 Web Directions is presenting our series of online conferences for front end designers and developers. Focussed deep dives, they go far beyond what you might expect from conference programs.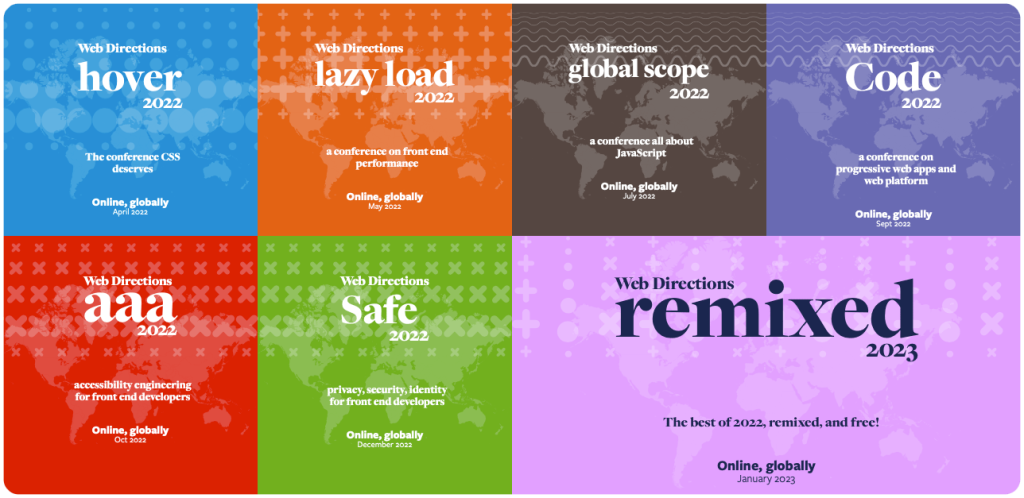 Priced individually from $195, or attend all 6, plus get access to our conference presentation platform Conffab for just $595, or $59 a month.
Great reading, every weekend.
We round up the best writing about the web and send it your way each Friday morning.