Web Directions Safe '21 session spotlight–Getting Some Privacy on the Web
Getting Some Privacy on the Web
Privacy feels hard — but it doesn't need to be. If we move past a few confusing notions and the idea that we have to get everything perfectly right immediately, we can find ways to know what needs to be done and to get there step by step.
Robin Berjon
Robin Berjon is Vice President of Data Governance at The New York Times, working on improving privacy, on data management, and on making sure that the Web can support independent media. He has contributed extensively to W3C standards and founded Web Platform Tests.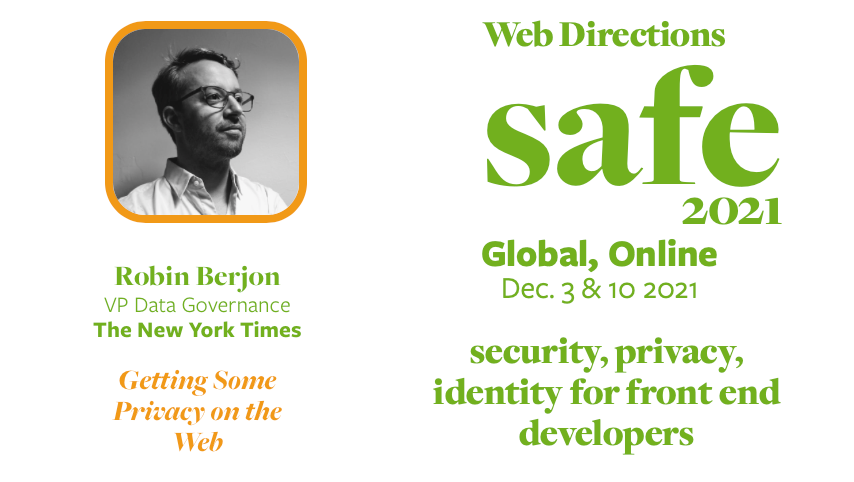 In 2022 we have a whole series of events for Front End Developers, plus a Brand New free event in January 2022
Across 2022 Web Directions is presenting our series of online conferences for front end designers and developers. Focussed deep dives, they go far beyond what you might expect from conference programs.
Priced individually from $195, or attend all 6, plus get access to our conference presentation platform Conffab for just $595, or $59 a month.
In January 2022, we'll be showcasing some of there highlights of our 2021 conferences across 3 big weeks, for Free at Remixed! Register now to attend.
Great reading, every weekend.
We round up the best writing about the web and send it your way each Friday morning.