Creating the modern Web is more than just code
Creating experiences that work, and engage, on everything from watches to wall-sized TVs presents unique challenges to designers, developers, product managers, creative and art directors.
Real World Knowledge
Now in its third year, and curated by John Allsopp, cited by Ethan Marcotte as one of the originators of Responsive design, Respond goes beyond the technology, to address the myriad challenges we face in delivering modern, responsive Web experiences.
Featuring a mix of renowned international and local speakers, including the founder of Responsive Web Design Ethan Marcotte, Respond is one of the World's leading events for the Web industry.
400+

Passionate attendees

20

Transformational speakers

3

Cities
Be the first to hear about 2017's lineup
Missed out on this year's amazing event? Signup to our event announcements mailing list to get the first chance to register for 2017, at a great price (and get a complementary digital copy of our fantastic new magazine, Scroll)
Big Ideas
Here's the calibre of speaker from 2016's event.
Plus in-depth sessions like these
All our events feature industry leaders, and topics like these
Real Art Direction on the Web
Jen Simmons
The Web Ahead
We finally have the tools necessary to create amazing page designs on the web. Now we can art direct our layouts, leveraging the power and tradition of graphic design.
Read More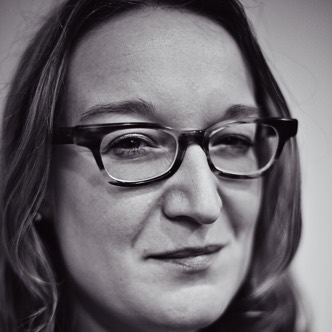 Adaptive Content, Context, and Controversy
Karen McGrane
UX, Content
In this talk, Karen shares her perspective (and reservations) on how adaptive content is being used today. She'll discuss how adaptive content supports targeting content to device type—and why that's rarely necessary.
Read More
Designing secure experiences
Rachel Ilan Simpson
UX Designer, Chrome
When a user opens Facebook, he wants to post a picture. When she logs into her bank, she wants to see her balance. For our users, security is not front of mind. If it gets in their way – they're likely to look for a shortcut or skip it entirely. And yet, we consistently push security decisions to users, ranging from passwords to security warnings, usually resulting in an experience that's neither usable nor secure.
In this talk (written in partnership with Guy Podjarny), Rachel will show examples that aspire to solve the problem, share best practices, and discuss how to provide a secure experience that doesn't alienate users.
accessible web components without tears
Russ Weakley
Web Design Pioneer
So, you've built an amazing new web application. It uses all the latest frameworks and libraries. It's beautiful to behold.
But is it accessible?.
Read More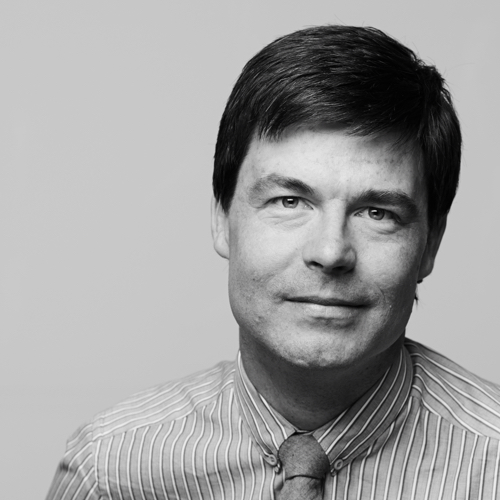 Performance: HTTP2 in a 1.5 world
Peter Wilson
Enterprise Web Designer
HTTP2 is here to solve all our performance woes. Well, not quite, even on the 5% of websites that enable it, around 50% of traffic uses the older, slower protocol. It's our job as web developers to account for both.
Discover some of the techniques available to developers during this transitional period, the new catches in HTTP2 and - importantly - how to keep your visitors from giving up before your site even loads.
Learning to love iterative design at Fairfax
Lucinda Burtt, Dina Gohil
Fairfax Media
In 1995 the Sydney Morning Herald went online—and a hair breadth faster than many larger international news titles. More than two decades and countless redesigns later, the s​mh.com.au (and cooler cousin t​heage.com.au)​deliver breaking news to 4.4 million Australians every month. In this talk, Dina and Lucinda will give you behind‐the‐scenes access into how a media company, in a time of ultimate disruption, undertook their most ambitious replatforming‐cum‐redesign yet.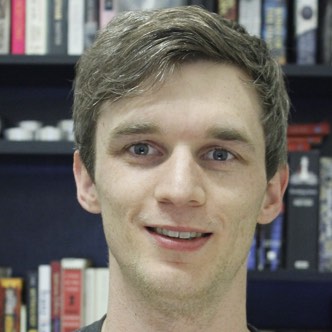 Incremental responsive redesign at Kogan.com
Simon Knox
Kogan.com
Incremental responsive rewrites allow sites and web apps to transition from desktop-only, without the need for ever stopping existing development. A speed-run on some techniques we used in deprecating m.kogan.com; tips, tricks, and grievous errors we made while becoming responsive
Read More
CSS Variables, coming to a browser near you
Michael Mifsud
99designs
If you've not been hiding under a rock for the last few years, you'll know one of the major reasons people love preprocessors like Sass is that they bring variables to CSS. No more find and replace to change colours, font sizes and the like, we just assign these via helpfully named variables like "darkred" (that after a few iterations somehow has tuned a lovely shade of blue).
These variables however, as helpful as they are, are simply syntactic sugar. Before they're served to the browser, they've already been turned back into plain old CSS. But genuine CSS variables (or more correctly known as custom properties) are making their way into browsers today. But custom properties aren't just Sass variables in the browser, they follow the rules of cascading and can be manipulated via JavaScript in the DOM.
Interested? Learn more from Michael Mifsud in this session.
Read More
Farewell photoshop: advanced CSS image techniques
Jessica Edwards
Creative Developer
In this session, Jessica Edwards will show you real world examples using CSS blend modes, gradients and filters, show how they are done, outline the benefits, and cover off issues like browser support, and fallbacks for older browsers and devices.
Read More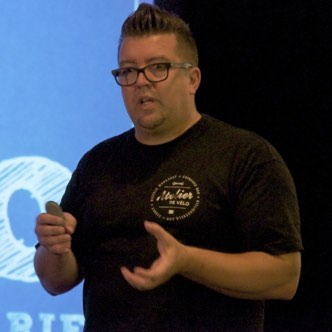 vw + vh === vnice
Craig Sharkie
Author, Raconteur
While hopefully saying vnice has gone the way of Internet Explorer, that demise of legacy IE has opened the way for using more progressive scaling in all aspects of Web Design. One of the greatest beneficiaries of the more accessible proportional scaling is Web Typography. In the continued flux of viewports, allowing those viewports to dictate scaling truly embodies the spirit of Responsive Design. And that IS very nice.
Read More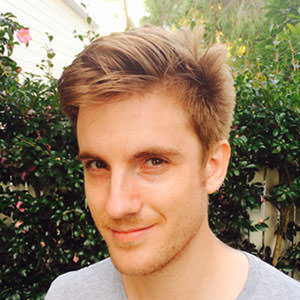 In search of the element query
Chris Wright
Front End Developer
Components need to be able to adapt to their available space, not the size of the viewport. Unfortunately, the closest tool we've had for addressing this need has been the Media Query, which was not designed for this purpose. As a result, we micromanage our components at different screen sizes - increasing the complexity and brittleness of the component design and lose modularity when a component has a new implementation.
Read More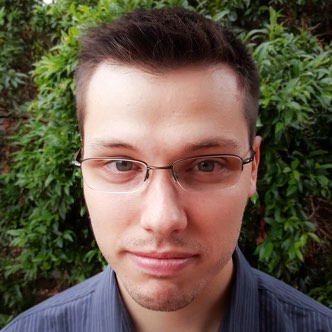 <picture> Perfect: Designing with responsive images
Matthew Kairys
Web Designer, Lecturer
This session looks at how to do responsive images right, with the <picture> element, a semantic approach to dealing with responsive images on the Web. We'll cover the benefits, and best practices for delivering responsive images across a wide range of device resolutions with an eye to solutions that support the widest range of web browsers today.
Read More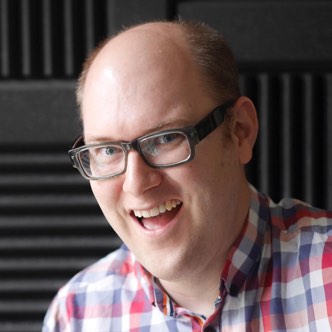 CSS Selectors Redux
Kevin Yank
Culture Amp
If you haven't checked in on CSS's newer and more advanced selectors for a couple of years, come see what you've been missing!
Read More
Masterclass
Join Ethan Marcotte and Karen McGrane for their world renowned Responsive Web workshop.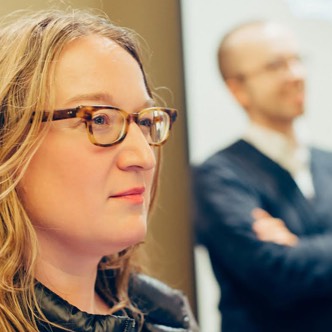 Responsive Web Design: Content, Code, and Collaboration
with Karen McGrane & Ethan Marcotte
Ready for responsive? It's not just about layout anymore: a responsive redesign will uncover challenges with your current design, development, and publishing processes. Whether you're just starting out or already in the thick of things, we can help you make the move to mobile and beyond.
Ethan coined the term "responsive web design" and his popular book on responsive design has been widely praised. Karen advocates for truly device-independent content in her book Content Strategy for Mobile. Together, they will help you understand the full scope of what's involved in making a responsive project go smoothly.
$499 for conference attendees, $699 workshop-only
Sydney
9am–5pm, Wednesday April 6th
Darling Harbour
Melbourne
9am–5pm, Wednesday April 13th
Southbank
Melbourne
Respond 2017 will be held in the ANZ Pavilion at the iconic Arts Centre Melbourne, right on the Yarra in Southbank.
ANZ Pavilion,
Arts Centre Melbourne,
100 St Kilda Road, Melbourne
Getting there:
With excellent public transport connections right outside, and Flinders Street Station right across the bridge, it's our best connected location yet.
Accommodation:
We've lined up a fantastic rate of 10% off the right-next-door Mantra Southbank's best rate. Use the code webdirections when you book at the Mantra's site.
Check out Wotif and Airbnb as well
Social:
Attending our events is a whole lot more than what happens from 9–5, and Melbourne has countless great places to grab a drink or a meal at any hour of the night or day. Here's some of our favourite close by places.
Sydney
Respond 2017 Sydney will be held at the National Maritime Museum, in Darling Harbour.
Maritime Museum,
2 Murray St,
Sydney, NSW
Getting there:
The Museum is a very pleasant 10 minute walk from Town Hall Station, or right across the road from the Pyrmont Bay Light Rail stop. Darling Harbour is also serviced by many ferries and buses.
Accommodation:
Darling Harbour and surrounds has many accomodation options, from budget to 5 star.
Check out Wotif and Airbnb as well
Social:
Attending our events is a whole lot more than what happens from 9–5, and Sydney has countless great places to grab a drink or a meal at any hour of the night or day.
Find the right ticket for you

Gold Pass

conference

speaker dinner

workshop

Silver Pass

conference

speaker dinner

Classic Pass

Conference

2 day conference
Opening night reception
Closing night Drinks
Awesome conference coffee
Refreshing fresh juice bar
Sensational catered lunches and breaks

Speaker Dinner

Join our speakers at a nearby restaurant for a relaxing meal, and engaging company.

Workshop

All day workshop
Catered lunches and breaks

Videos

All past videos of conferences by Web Directions

All past videos of Web Directions Respond

Respond 2017 Conference videos
Learn together
Teams get more
Send a team of 3 or more to Respond 16 and save $100 per team member off the prevailing price.
Just register 3 or more people and you'll automatically get the discount for the conference, workshop or conference/workshop combination.
Special Pricing
To make Respond as accessible as possible we're offering even better pricing for a number of different types of attendee who may not have the biggest training budgets, but hurry, these are limited (and please be cool, this is not just to help your boss get more bang for their corporate training buck!).
Not for profit employees register for just $699, saving up to $500, using the code NFP when you register.
Independent professionals also register for just $699, saving up to $500, using the code freelance when you register
Partners
At Web Directions we work closely with partners to help make our events even better. Sponsor our coffee, a juice bar, a reception or drinks, and start, or grow your relationship with Australia's leading Front End engineers and JavaScript developers
Contact us for more on how we work can work with you to help you be even more awesome.
The price of anything is the amount of life you exchange for it

Henry David Thoreau
We know you are busy
Creating and managing a great team, exploring the creative limits of today's technology, and tomorrow's. We know your life is full to the brim with meetings you can't miss.
What we'll deliver is ROT (return on your time). We'll help you save time avoiding rabbit holes of hype that doesn't match reality. We'll help you invest your time wisely in the technologies, ideas and projects that will deliver for your company, clients and partners.
Praise for past Web Directions events
Web Directions is the must-attend event of the year for anyone serious about web development.
Phil Whitehouse, General Manager, DT Sydney
I've been admiring the Web Directions events for years, and was honored to be part… What a fantastic event!
Ethan Marcotte, inventor of "responsive Web design"
Out of any conference, Web Directions is far and away our favourite
Dave Greiner, founder, Campaign Monitor

About Us
Co-founded and now run by John Allsopp, Web Directions has for over a decade brought together leading developers, engineers, visual, IxD, UX and product designers, Art and Creative Directors, indeed everyone involved in producing web and digital products to learn from one another, and the World's leading experts across this vast field.
We spend our lives thinking about what comes next, keeping up with trends in technology, practices and processes, and filtering the hype, to make sure you don't miss trends that matter, and don't waste time on hype that doesn't.
We promise attending one of our events will leave you significantly better versed in the challenges you face day to day, and in solutions for addressing them.
In 2016, we'll be organising Respond in Sydney and Melbourne, Transform in Canberra, Code in Sydney and Melbourne, and Direction in Sydney.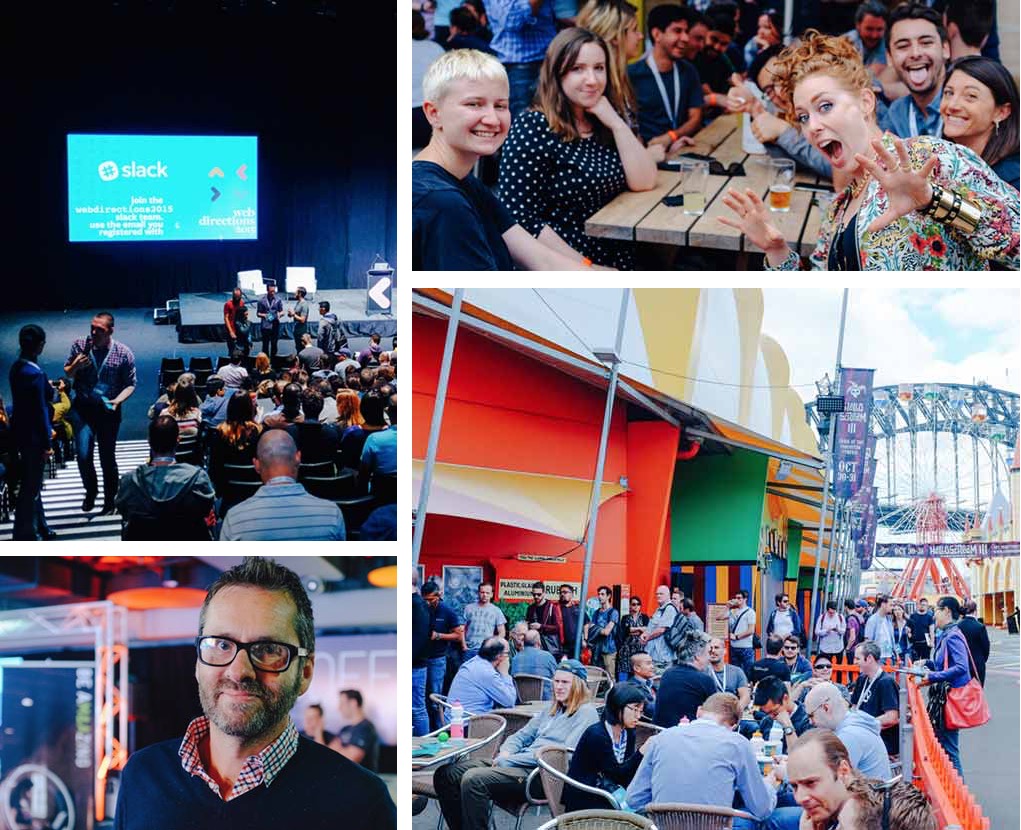 John Allsopp
John Allsopp has been working on the Web for over 20 years. He's been responsible for innovative developer tools such as Style Master, X-Ray and many more. He's spoken at numerous conferences around the World and delivered dozens of workshops in that time as well.
His writing includes two books, including Developing With Web Standards and countless articles and tutorials in print and online publications.
His "A Dao of Web Design" published in 2000 is cited by Ethan Marcotte as a key influence in the development of Responsive Web Design, who's rightly acclaimed article in 2010 begins by quoting John in detail, and by Jeremy Keith as "a manifesto for anyone working on the Web".
Code of Conduct
For over a decade, we've worked hard to create inclusive, fun, inspring and safe events for the Web Industry.

As part of our commitment to these values, we've adopted a code of conduct for all involved: ourselves, our speakers, our partners and our audience.

If you have any concern or feedback, please don't hesitate to contact us.