Web Directions Lazy Load '22 session spotlight–Optimising Web Fonts to enhance Web Performance
Optimising Web Fonts to enhance Web Performance
Web fonts contribute to the aesthetics and experience of a website or a web application which in turn enhances the user experience and communicate the voice and tone of a brand but it can can also have an impact on page size which can slow down load time and speed of a web application if not properly rendered.
I aim to address how web fonts can be rendered and used on web applications without affecting page size and load times of the said web application.
Ifeoma Nwosu
Ifeoma Nwosu is a developer with skills in user experience, interested in creating and enhancing usable products through software development. She's the chapter lead for Vue Vixens Nigeria.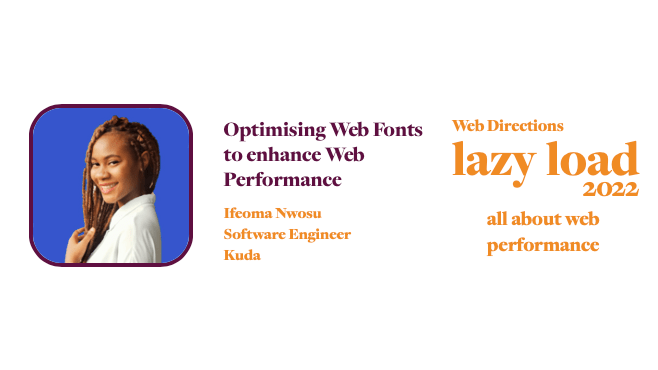 In 2022 we have a whole series of events for Front End Developers
Across 2022 Web Directions is presenting our series of online conferences for front end designers and developers. Focussed deep dives, they go far beyond what you might expect from conference programs.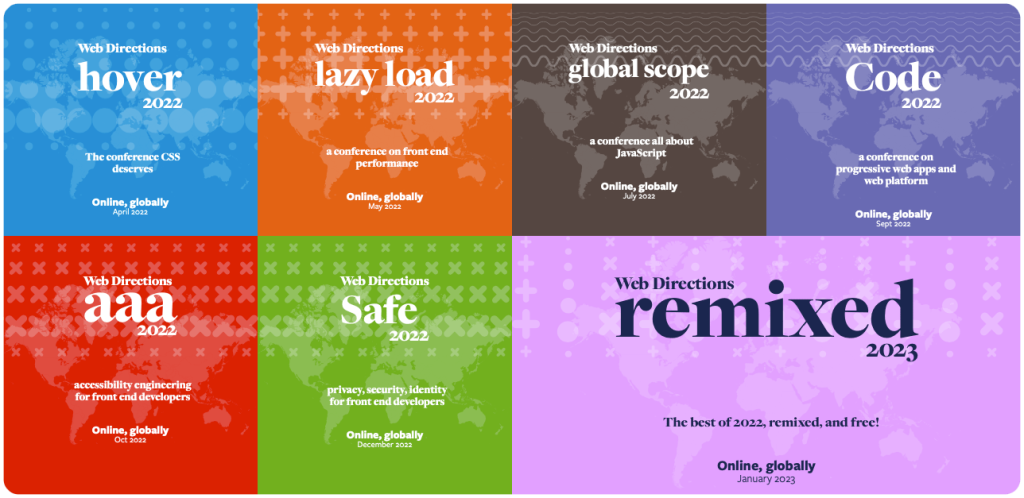 Priced individually from $195, or attend all 6, plus get access to our conference presentation platform Conffab for just $595, or $59 a month.
Great reading, every weekend.
We round up the best writing about the web and send it your way each Friday morning.