Web Directions Lazy Load '22 session spotlight–Optimising for Core Web Vitals on SPAs
Optimising for Core Web Vitals on SPAs
Core Web Vitals have been a great catalyst to get SEO, marketing, business and technical teams together to work on web performance. It has raised a lot of questions though, especially about how these new performance metrics are measured, what impact they have on SEO and how best to optimise them.
Join me as I walk through the key concepts of Core Web Vitals, from a brief introduction to the metrics through to how they are calculated in the browser and the impact they have on SEO. Critically, we will review how these metrics work on single page applications — it's not quite as clear or simple as you might expect!
I will share practical tips, clear any confusion and empower you to be the go-to expert on Core Web Vitals in your organisation. We will look at practical examples including how some simple optimisations have helped a client move from a mix of red and yellow results to a sea of green.
Simon Hearne
In 2022 we have a whole series of events for Front End Developers
Across 2022 Web Directions is presenting our series of online conferences for front end designers and developers. Focussed deep dives, they go far beyond what you might expect from conference programs.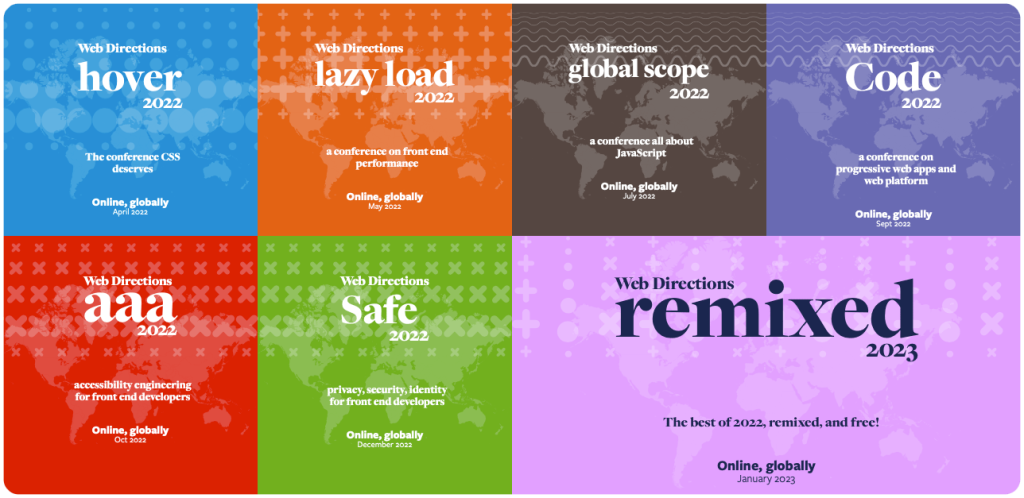 Priced individually from $195, or attend all 6, plus get access to our conference presentation platform Conffab for just $595, or $59 a month.
Great reading, every weekend.
We round up the best writing about the web and send it your way each Friday morning.