Product://remote Session Spotlight: Designing responsibility during rapid technological change. by Meg Blake
In the leadup to Product://remote we're putting the spotlight on the 2 dozen fantastic sessions we have lined up for attendees.
Designing responsibility during rapid technological change.
By Meg Blake
It's no wonder we are starting to see a rising public backlash toward tech companies, or 'techlash', that is defining the state of the tech world in 2020. We are seeing data breaches, unfair working conditions, social polarisation, bullying and harassment on social media becoming the norm. Technology has even become a threat to global democracy.
It's clear that there is an urgent need for designers to evolve our design practice in the face of these seismic technology shifts. So what can we do better?
This talk will give you three strategies to help you create better and safer products that take everyone into consideration and allow you to take more responsibility in creating technology that reflects our human values and intentions.
About Meg Blake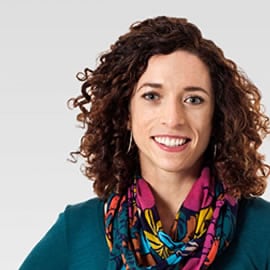 As a product and experience consultant, Meg helps organisations to use customer insight, rapid experimentation and an agile methodology to deliver custom software solutions.
See two dozen world-leading experts on all product design, management and ownership at Product://Remote November 2020
Product://Remote takes place across the month of November (and just a bit of December), and features two dozen world-leading experts on all things product designing management at an amazing price, just $195 before October 16th.
Conveniently timed for attendees from the North American West Coast, right across the pacific to Hong Kong and Singapore, Japan and beyond connect–with your peers at Code.
Great reading, every weekend.
We round up the best writing about the web and send it your way each Friday morning.