Web Directions Lazy Load '22 session spotlight–How to build 5x faster electron apps
How to build 5x faster electron apps
Electron apps are on the rise — Figma, Notion, VSCode, you name it. These kinds of apps are often SPAs and are often slow and hard to scale. Here are 4 strategies I've used to make electron apps up to 5x faster.
Amila Welihinda
Making the web fast for everyone, everywhere, Amila is currently building a B2B SaaS company around web app performance monitoring and optimization.
Hist software is used by Google, Dropbox, PayPal, and many other companies, and he's helped hundreds of developers and teams in open source.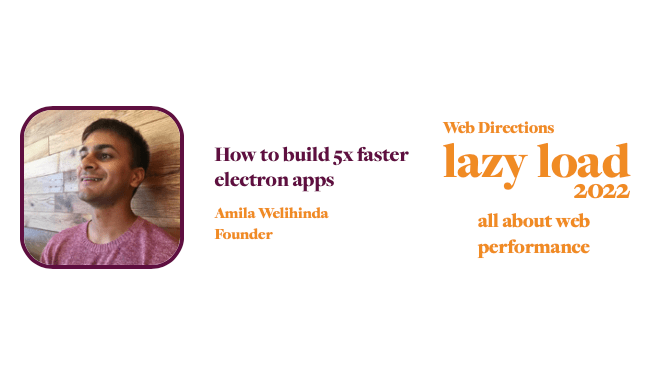 In 2022 we have a whole series of events for Front End Developers
Across 2022 Web Directions is presenting our series of online conferences for front end designers and developers. Focussed deep dives, they go far beyond what you might expect from conference programs.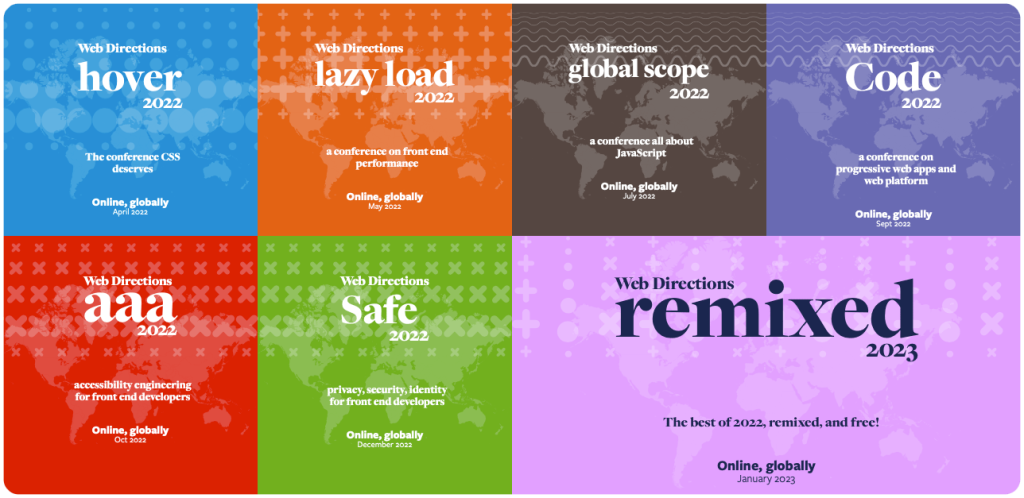 Priced individually from $195, or attend all 6, plus get access to our conference presentation platform Conffab for just $595, or $59 a month.
Great reading, every weekend.
We round up the best writing about the web and send it your way each Friday morning.