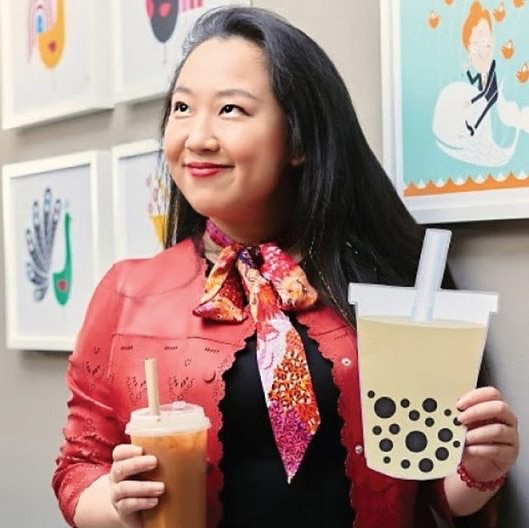 Bridging the World through Cross-Cultural Creativity & Innovation
Yiying Lu
Artist & Entrepreneur
Yiying Lu is an award-winning artist, entrepreneur, global educator, and TEDx speaker. Named "Fast Company's Most Creative People in Business", Yiying has created iconic art and campaigns for corporations from Disney to Apple and built brands for hundreds of companies during her time as a creative director at 500 Startups. She is also the artist behind the Dumpling and Boba Tea Emoji, the "Twitter Fail Whale," and the Chinese paper-cut style Mickey Mouse for Disneyland Shanghai. She now runs her innovation studio in San Francisco and serves as a San Francisco Arts Commissioner. Her life purpose is to bridge the gap between Art & Tech, Business & Culture, Work & Life, and East & West.
Bridging the World through Cross-Cultural Creativity & Innovation
After three years without in-person events, we are excited to welcome you back with an invigorating opening keynote: Bridging the World through Cross-Cultural Creativity & Innovation, by one of the Fast Company's Most Creative People in Business, Yiying Lu.
In this talk, Yiying Lu integrates her ten years of experience in the Art, Technology, and Business world. She uses bridges as a metaphor to inspire and empower audiences to be global citizens to bridge divides, bring people together, and engage with cultures from around the world. As Yiying shares her experiences and design case studies that make you cry — and laugh, you will discover:
Bridging Function & Fun: her story about being the artist of the "Twitter Fail Whale," and Web 2.0 icon seen by millions; and her cross-cultural redefinition and a new mindset about "Fail," which enables and empowers you to look beyond the conventional meaning of failure, encourage and inspire you to create something new
Bridging Tech & Art: her creative journey of creating the Dumpling 🥟 Boba Tea🧋emojis used by billions of people
Bridging East & West: her creative process behind the localization campaign for a global company Disney in its new market, China, which successfully recruit 100,000 new employees for its opening in Disney Shanghai
Bridging Business & Culture: her design process by using creative building blocks — colour, typography, and iconography that helped make localised identities for a global VC firm in India & Korea that transcend linguistic barriers
Bridging Work & Life: her effort during the pandemic helping working professionals alleviate stresses and illuminating purposeful and community-driven activity from evolving remote work circumstances
Yiying is also our 2022 official Creative Director for Web Directions Summit, where she created the Sydney Harbour Bridge as part of her "Bridges around the World" Art project. She believes innovation comes from learning and bridging the gaps from the seemingly opposite sides with respect and understanding of both sides. This way, we can truly generate new business & cultural values that are key to benefit our future.
Don't miss your chance to see Yiying Lu and many other inspiring speakers at Summit.
Tickets start at $1295.