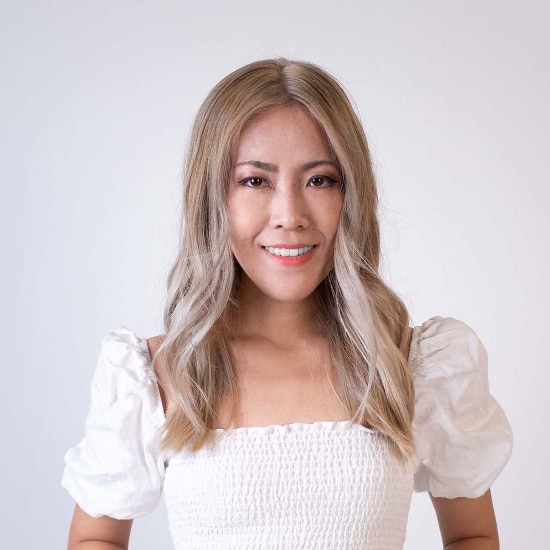 How to Be Relentlessly Resourceful in Building A Bootstrap Design Education Startup
Stella Guan
Founder & CEO, Multidisciplinary Designer
Path Unbound
Stella Guan is an award-winning multidisciplinary designer, creative director, educator, speaker and entrepreneur creating beautiful, functional and storytelling-based design.
After a decade of successful career as a designer working with Fortune 500 companies, Stella took an entrepreneurial path and founded Path Unbound, a design school providing customized educational programs for people who want to make design a career.
As an educator, she has worked as an adjunct faculty member at Fashion Institute of Technology and New York College of Technology and Lead Visual Design Instructor at General Assembly.
An interior design enthusiast, Stella has expanded her design practice from digital to physical by launching her own affordable and multi-functional mid-century furniture brand, Bezier Home.
Stella is a multilingual immigrant from the big "rooster-shaped" country with 1.4 billion people (China). She considers herself a blunt New Yorker and "non-laidback" Angeleno.
How to Be Relentlessly Resourceful in Building A Bootstrap Design Education Startup
Startups cost a lot of money to build - from figuring out the right tech stacks for the product to investing in marketing and advertising to hiring the right team to keep the momentum going. Many startups raise funds before they prove sustainable profits but how can one build a startup the traditional way - or "bootstrapping" in Silicon Valley's terminology - without much outside financial resources? In this session, you will learn tried-and-true strategies from Stella Guan, the founder of a design education startup, Path Unbound, on how her company was able to be relentlessly resourceful in acquiring critical building blocks and continue to grow without VC funding.
Don't miss your chance to see Stella Guan and many other inspiring speakers at Summit.
Tickets start at $1295.