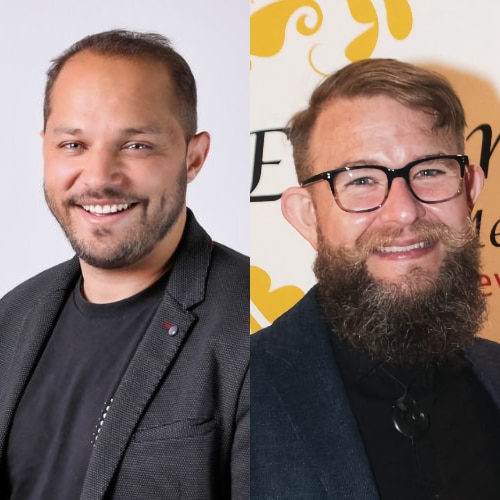 Building The Strategy Bridge
Alejandro Patterson & Simon Hilton
Principal Product Manager, Honey Insurance & Director of Product, Karbon
Recently joining the Honey Insurance team as Principal Product Manager, Novel Channel Partners, Alejandro Patterson is responsible for validating and building experiences and integrations that turn insurance upside down! Passionate about improving startup success, he mentors at Founders Institute and speaks regularly on validation, prototyping and experimentation.
As a Director of Product at Karbon, Simon Hilton is responsible for leading and growing product teams to delight customers. He is also a Mentor at Blackbird Ventures, where he helps startups with product strategy, design, and development. Simon hosts the Product Ops People Podcast, where he interviews guests about their work in product management and operations.
Building The Strategy Bridge
In this session, we'll be discussing how to build a strategy bridge - a tool that can be used to connect an organisation's strategy to its execution. We'll cover the importance of having a clear and concise strategy, how to build buy-in from your team, and how to create a process for turning your strategy into action. This talk is perfect for business leaders who want to learn how to create a framework for success.
Don't miss your chance to see Alejandro Patterson & Simon Hilton and many other inspiring speakers at Summit.
Tickets start at $1395.