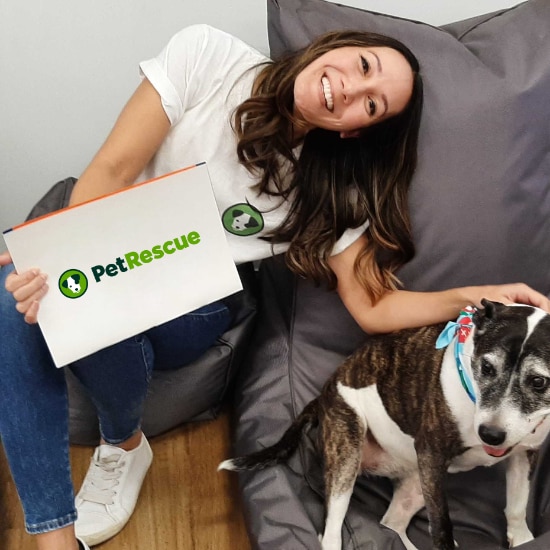 Designing with friction, it's irritatingly good.
Patima Tantiprasut
Managing Director
PetRescue
Patima is the MD at PetRescue, a progressive Australian tech charity that's working towards a future where every pet is safe, respected and loved. She leads a nationally distributed team who look after Australia's most visited charity website alongside running multiple programs and initiatives helping to save lives and bring happiness... every day.
Over the past 20 years in the tech industry, Patima has held various roles including being the Head of Product and Design, a Creative Director, Digital Strategist, Co-Founder, Studio Manager, Designer, Front End Developer and even Tech Support!
In her spare time, she's been a huge champion for the creative tech community with a passion for bringing people together. She was a co-organiser for Mixin Conf, created a national roadshow and hosted several tech meetups including Localhost and Product of PER. Today, she is a community manager for the Aussie Designers slack community group, a friendly space for 1,000+ Australian Designers to connect and discuss all things design.
Designing with friction, it's irritatingly good.
When you look up the synonyms for friction, you'd get a list of suggested words that might sound a little negative e.g.
agitation.
irritation.
resistance.
abrasion.
attrition.
chafing… (yikes)
Words that you might not want the audience or the stakeholders that you're designing for to ever feel.
Friction goes against the basic principles that we, as designers, are taught and what we'd apply regularly; "keep it simple, reduce the clicks to the goal, don't make them think"... sound familiar?
But what if you were told that designing for friction can actually have a positive, meaningful and powerful impact, further beyond the immediate experience?
In this talk, Patima, MD of PetRescue - a progressive tech charity - will send your tails wagging for the ways that friction can be irritatingly good in design.
Get ready to hear about the ways in which PetRescue designs for deliberate friction to create long lasting impact and positively encourages social change via their globally recognised pet adoption platform, www.petrescue.com.au.
Don't miss your chance to see Patima Tantiprasut and many other inspiring speakers at Summit.
Tickets start at $1295.