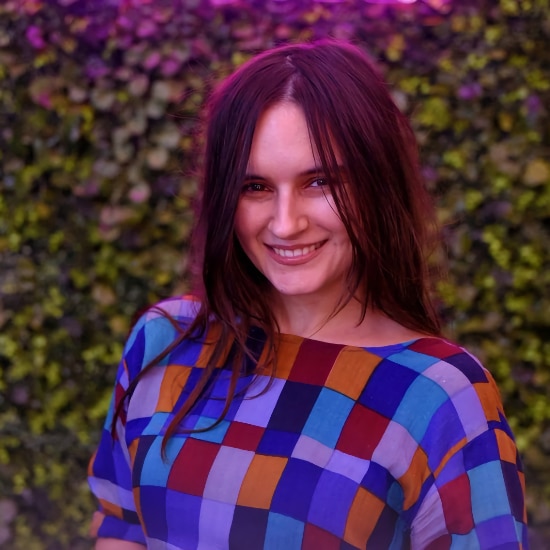 The Autonomy of Developerhood
Nina Ajnira Karisik
Software Engineer, Founder of FiD, Coding Mentor at SheCodes
MyPass Global
Nina is a software engineer and a sustainable fashion enthusiast with a background in digital marketing, branding and journalism. She looks at code holistically, being equally interested in back-end and front-end development, as well as being very passionate about how said code makes a difference in people's lives.
When not diligently sitting in front of the computer, she can often be found perusing various OP-shops for clothing bargains, mentoring women that want to learn to code and giving tech talks.
Whatever the event, you'll usually find her sitting near the front (mostly because she can't see from the back...).
The Autonomy of Developerhood
The Autonomy of Developerhood is about how the world of code allowed me to gain a level of autonomy that I never dared dream of. How it gave me an out, of not just my financial situation or the sexist surroundings I found myself in, but also an out of my own preconceived notions regarding maths and technology, all very related to an internalised sexism I wasn't even aware of until I had left it behind.
YouTube and other platforms democratized film and video making, taking away the need for expensive equipment and unattainable connections; programming did the same for innovation.
I'm going to share the exact steps I took from completely un-techy jobs to becoming a developer, as I remember that being something I desperately needed to hear myself only about 3 years ago…
Don't miss your chance to see Nina Ajnira Karisik and many other inspiring speakers at Summit.
Tickets start at $1295.