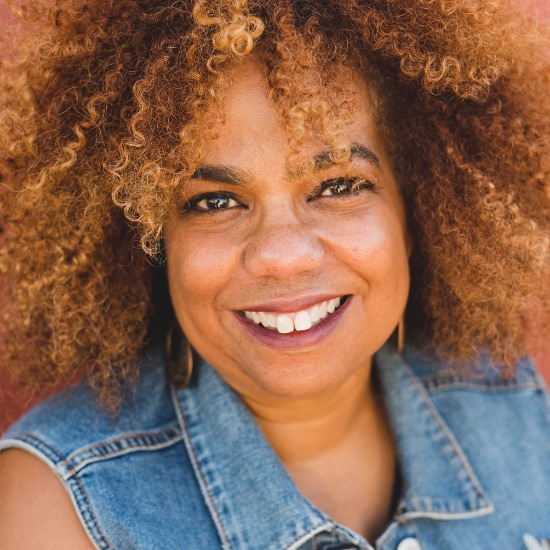 The Content Strategy Practice Blueprint (working title)
Natalie Marie Dunbar
Author, Speaker, Teacher, Senior Manager, UX Content Strategy
Natalie Marie Dunbar is a UX-focused content strategist with a unique blend of skills as a journalist, content writer, and user experience researcher. Taken together with her curiosity for technology and her passion for engaging consumers, Natalie excels in balancing the creation of delightful user experiences with strategic content that supports the needs of a business or organization.
Natalie has worked in various roles as a content writer and strategist for brands that include Anthem, Farmers Insurance, Kaiser Permanente, Walmart, and YP.com. She's also produced original content for federal agencies that include the Animal and Plant Health Inspection Service (APHIS), Centers for Tobacco Prevention (CTP), the Food and Drug Administration (FDA), and the Veterans Administration (VA). She is also the author of Rosenfeld Media's newest title, From Solo to Scaled: Building a Sustainable Content Strategy Practice.
Natalie is also an active member of Women Talk Design and was a founding member of the Content Strategy Los Angeles meetup group.
The Content Strategy Practice Blueprint (working title)
Content strategy is clearly critical to your organization, but where do you start, and how do you grow it into a true practice? Whether you're a lone content person tasked with creating a content strategy practice from scratch, or a leader struggling to scale one up, this talk will introduce you to a blueprint you can use to create and manage a content strategy practice that is sustainable, sustainable, and successful.
Talk is based on themes from my book, "From Solo to Scaled: Building a Sustainable Content Strategy Practice
Don't miss your chance to see Natalie Marie Dunbar and many other inspiring speakers at Summit.
Tickets start at $1295.