Masterclass
Brad Frost
Brad Frost
Working with Atomic Design and Responsive Patterns
Sold Out
Sadly Brad's workshop is now sold out.
Join Brad Frost for a full-day, fully catered masterclass
"We're not designing pages anymore. We're designing systems of components."
As with most things Stephen Hay says, he's right. Over the past few years, we've witnessed an explosion of Web-enabled devices, and that explosion has forced the Web community to embrace a more systematic approach to designing interfaces.
Take a deep dive into the world of responsive web design, how to deconstruct interfaces down to their atomic elements, and how to introduce design systems into your workflow. We'll look at a ton of emerging responsive patterns, new tools and resources to help you design multi-device Web experiences. Sound like fun? We hope so!
What you'll learn
An overview of the ever-shifting Web landscape
The fundamentals of responsive design and the principles of adaptive design
The atomic design methodology and implementing atomic design with Pattern Lab
The modern design workflow: process, techniques and tools
The pros and cons of many emerging responsive design patterns
Brad Frost is a web designer, speaker, writer, and consultant located in beautiful Pittsburgh, PA. He is the creator of This Is Responsive, a collection of patterns, resources and news to help people create great responsive web experiences.
February 5th is a full day single track conference featuring Ethan Marcotte, Jason Grigsby, John Allsopp and more, covering responsive techniques, challenges and workflows.
Jason Grigsby
Responsive Mobile First Design
Mobile first and responsive web design aren't simply two great tastes that go well together. They represent much more than that. Mobile first responsive web design is the responsible way to build responsive design. It is the best way to build something that is both responsive from a layout AND a performance perspective.
But if mobile first is the right way to do responsive design, then why are so few people doing it? In this session, we'll dig into why mobile first responsive design matters and the techniques necessary to make it work.
In 2000, Jason Grigsby got his first mobile phone. He became obsessed with how the world could be a better place if everyone had access to all that information in their pockets. Those mobile dreams hit the hard wall of reality: WAP was crap. So Jason went to work on the web until 2007, when the iPhone made it clear the time was right. He joined forces with the three smartest people he knew and started Cloud Four.
Since then, he has had the good fortune to work on many fantastic projects, including the Obama iPhone App. A sought‐after speaker and consultant on mobile, Jason is founder and president of Mobile Portland, a local nonprofit dedicated to promoting the mobile community in Portland, Oregon.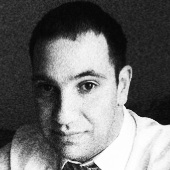 Adem Cifcioglu
what responsive web design can learn from accessibility best practice
Like responsive design, accessibility embraces flexibility. In this presentation Adem will discuss how adopting accessible and inclusive design practices can help produce more effective responsive designs.
Adem is a web accessibility specialist, web standards advocate and developer. He founded Recreate Web, a company providing accessible web design, development and accessibility consulting services, with the aim of helping to make the web accessible to all. To Adem, accessibility means providing universal, barrier-free and equal access to the web, and technology in general, for all users, regardless of ability, disability, browsing device or location.
Colin Gourlay
data-driven interactive content that's at home on any device
The focus for designers when it comes to responsive sites has typically been largely on images and text based content. But interactive charts, graphs, and other data-driven interactive content are quickly becoming de rigueur at news sites, and beyond. In this session, Colin Gourlay shares some of his experience developing responsive interactive content for the ABC.
Colin Gourlay is a web developer for who works for ABC News, working on interactive content, most recently for the ABC's coverage of the 2013 federal election.
Craig Sharkie
Media queries and JavaScript, a match made in heaven
We all know Media Queries allow us to target different screen sizes, resolutions and more to help deliver the most responsive site, with the same code base. but did you know there's a DOM feature, matchMedia, that lets us do everything media queries do with CSS, only with JavaScript? Craig Sharkie tells us more.
A degree in Fine Art is a strange entrance to a career in programming, but that's where Craig Sharkie started. A right-brain approach to code and problem solving has seen him plying his craft for many of the big names of the web: AOL, Microsoft, Yahoo!, Ziff-Davis, Atlassian and mi9. Craig is also the founder and lead wrangler of Sydney's JavaScript meet-up, SydJS.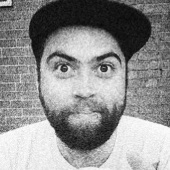 Drew Schrauf
Picture perfect: tackling the responsive image dilemma
The internet has changed. Websites no longer function as brochures in an HTML translation of a designer's brainchild, and content is king. We've evolved to capitalise on new devices, new ways for users to access information, and new tools to engage them. This session will focus on the "new design team", and explore the emerging relationship between designers and developers in the context of responsive imagery. Drew will examine the methods currently used to tackle the responsive image dilemma and their implications on not only development, but design too.
Drew Schrauf began his career in software development, before jumping ship three years ago to explore greener pastures in web development and mixed metaphors. He has since worked on a huge array of projects from Android applications for small independent clients to data visualisation installations for large multinational conglomerates. Drew has carved out a niche for himself in the Australian development community; working between the server and the client on website optimisation and complex interaction. He spends his days as a Creative Technologist at Reactive, where he researches emerging technology and educates others about its use.
David Lewis
Responsive Navigation Patterns
We as designers, and our users have long since become comfortable with how to navigate most desktop websites. But what should happen to your sidebar, or header navigation when the screen shrinks? In this session we'll hear about the latest Responsive navigation patterns, help make sites as easy to navigate on a smart watch as they are on 4D TVs (ok, maybe on phones, tablets as well as desktops).
David is driven by the need to understand and innovate how things work in the ever changing world of web development, and has been trying to make things look good on computers since tinkering with a ZX Spectrum in his Birmingham bedroom way back in the 1980s.
For the last 15 years he has worked for various companies in the UK and Australia, from small agencies to big media. He now works as a Senior Front-end Developer for Bigcommerce and is the co-founder of SydCSS. He has also been known to release mobile games that hark back to the 80s era.
Sally Bagshaw
The Content Quandary: When the Words Won't Fit
"Let's migrate our existing content, it will be fine for mobile." It's the line that strikes fear into the heart of any content strategist. And it happens all the time: your client expects their brand spanking new responsive site to make their crap content look good. Spending time reviewing, restructuring and rethinking what content should be on their site all sounds too hard. So what do you do? Where should you focus your energy so that the project is still a success? Sally will share three pieces of advice for the next time you are faced with this situation.
Sally is a Brisbane-based content strategist who likes big, messy web redevelopment projects. A word nerd at heart, she isn't afraid of spreadsheets or metadata but hates the word migration. She often finds herself giving pep-talks to clients that they will have their content ready on time. Sally has a special interest in the author experience, and how writing for the web is evolving with technology, mobile and the rise of structure content.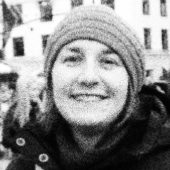 Cathy Lill
Send beautiful - responsive! - emails
Responsive design and modern CSS techniques have rapidly transformed the web from the 960 pixel wide place it was only a few years ago, bringing beautiful, usable web experiences to our smartphones, tablets, phablets, i-things and other devices of all shapes and sizes. With more and more of our customers carrying their email around in their pocket we need to provide an equally beautiful experience for email on mobile devices. This talk will cover responsive techniques you can apply to your HTML emails that overcome some of the challenges of email client rendering engines, as well as some tips for designing your emails to work well with these techniques.
Cathy has been building websites for fun and (mostly) profit since the days when Netscape was a thing. In that time she has worked on big websites at News Digital and Yahoo!7, little websites for rock bands of questionable taste and many other things in between. She is currently Senior Javascript Developer at Campaign Monitor, helping to make it easier than ever to send beautiful emails.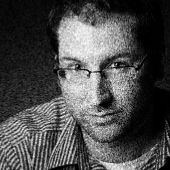 Andrew Fisher
How Well Are You Delivering Your Experience?
The web has always had fragmentation, though not on the scale we're seeing now with new devices - and that's before we consider hybrid-touch laptops, microscreen smart watches, gesture interfaces or displays the size of a wall. Testing all the user permutations of your application is becoming almost impossible, so how do you go about working out whether you're delivering a good experience or not?
In this session, we'll look at the use of responsive design oriented analytics coupled with a few statistical methods that will help determine how well you're delivering your experiences and highlighting the areas you need to focus on next in order to maintain a decent level of coverage.
Andrew Fisher plays at the intersection of the web, mobile tech, ubicomp and data.He does some real work too and has been involved with organisations globally since the dawn of the web creating digital solutions for brands including Nintendo, peoplesound, Sony, Cotton On, the Melbourne Cup and Optus. Andrew is the CTO for JBA, a data agency in Melbourne, Australia.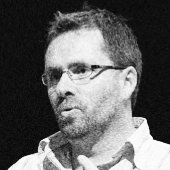 John Allsopp
Well, how did we get here?
Many of us were not working on the Web when the ideas that underpin Responsive Web Design were born. John was. Indeed, his article from the year 2000, "A Dao of Web Design", a quote from which Ethan Marcotte begins his rightly famous article outlining (and naming) RWD called for designers to see the Web as new, more fluid medium, free from many of the constraints of the print world. In this presentation John looks back at the Web of the late 1990s, and asks what can we learn from those days, today.
With a background in computer science and mathematics, and a great deal of good fortune, John Allsopp's life collided with the web in the early 1990s.
For nearly 20 years he has developed software for web developers, built web sites and applications, written books like Developing with Web Standards and the first ever book on Microformats, and written countless articles and tutorials for print and online publications.
In 2000, he wrote "A Dao of Web Design", which over a decade later continues to be widely cited as the theoretical foundation for Responsive Web Design.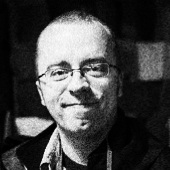 Ethan Marcotte
The Map And The Territory
When we create for the web, we participate in a kind of public art. We code, we design, we build for an audience, shaping digital experiences that provide a service, or that create joy, or that simply connect readers with words written half a world away. But in this session we'll revisit what we've learned about responsive design, and ensure our content, not just our design, is readily accessible to them wherever and whenever they are. In doing so, we'll look at some ways in which our audience reshapes the way we think about our medium, and see where they might be leading us—and the web—next.
Ethan Marcotte is a designer/developer who is passionate about beautiful design, elegant code, and the intersection of the two. He cofounded Editorially, and over the years his clientele has included People Magazine, New York Magazine, the Sundance Film Festival, and The Boston Globe. Ethan coined the term "responsive web design" to describe a new way of designing for the ever-changing web and, if given the chance, will natter on excitedly about it—he even went so far as to write a book on the topic. He lives in Cambridge, Massachusetts, and would like to be an unstoppable robot ninja when he grows up.
photo: © Marc Thiele