What is Careers?
The Web, technology, design, the dynamic world of startups and existing technology and design focussed companies offer enormous career opportunities. But whether you're still at school, college or university, just starting out your career, looking to change directions, or step up within the fields of technology and design, knowing the right pathways, and directions to take can be baffling.
Web Directions Careers aims to help you navigate your way into and through the world of technology and design. You'll hear from established professionals about the sorts of roles available, and the educational and other choices that can help you get there. You'll meet with educators and advisors at Universities, TAFE, colleges and other education providers to help you make the right choices for the places you want to go. And you'll meet with potential employers, from brand new startups, to the big end of town.
All set inside an inspiring atmosphere of Australian innovation.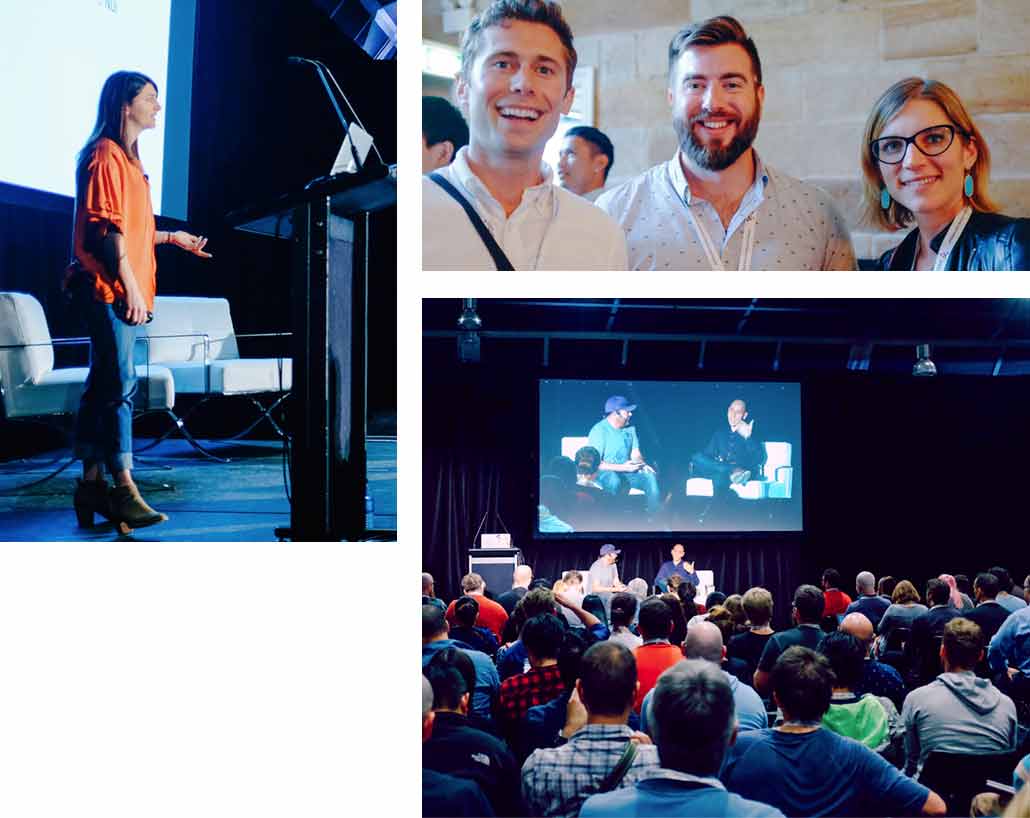 Who's Careers for?
Attendees
Web Directions Careers is for anyone looking to start or develop their career in technology and design related fields. From UX and Interaction Design, to Engineering and Development, we'll have leading professionals in these fields to advise you, education providers to help you get a sense of your options, and the directions you can head, and potential employers
Whether you're a current student, looking for internship and graduate opportunities, or already in the workforce and looking to transition into technology or design careers, Careers will help you better understand the opportunities, and the paths to get there.
Partners
If you're providing education options to, or employ people with design and technology capabilities, and want to get in front of a significant audience of potential students, interns or new employees, we've got a range of options. From a highly trafficked point of presence, to your own cafe or juice bar, along with pre and post event communications, connect with the people you need to at Web Directions Careers
Register now
Careers is free to attend, but places are limited, so please register your interest, to be the first to get the chance to attend.
If you're keen to connect with our audience of career changes and students looking to enter the industry, or to support Careers, then please et us know and we'll be in touch right away.
Our venue
Careers 2017 will be held at the the brand new Sydney School of Entrepreneurship, a partnership with 11 NSW based universities and TAFE NSW, to establish new generations of entrepreneurs with a wider world view.
Sydney School of Entrepreneurship,
651-731 Harris St, Ultimo
Getting there:
SSE is a short walk from Central Station, and numerous Sydney bus stops.
Code of Conduct
For over a decade, we've worked hard to create inclusive, fun, inspring and safe events for the Web Industry.

As part of our commitment to these values, we've adopted a code of conduct for all involved: ourselves, our speakers, our partners and our audience.

If you have any concern or feedback, please don't hesitate to contact us.