What is Web Directions AI?
Long a staple of futurists and science fiction authors, and the preserve of data scientists and machine learning experts, the promise of artificial intelligence and cognitive computing is now vastly more accessible via numerous "AI as a service" platforms.
With AI APIs like those from IBM's Watson, Google Cloud, AWS, and Microsoft Azure as well as numerous AI and machine learning startups, adding intelligence to our products and services online is inexpensive, and an order of magnitude less complex than it has been until recently.
Web Directions AI takes place over a single, intensive day, and features real world experts in AI and machine learning, with actionable, usable ideas to help you explore these exciting new opportunities.
Real World Knowledge
Like all our events, Web Directions AI, while looking to the horizon, is about things you can be doing today to bring tangible benefits to your organisation and users. It's not handwaving futurism, it's about the future that has arrived, but which just isn't evenly distributed yet. We'll cover:
• the state of the technology, and what's practical today
• the opportunities for designers to significantly improve the customer experience and create whole new kinds of services
• the business cases today, to save money with existing processes and create whole new products and services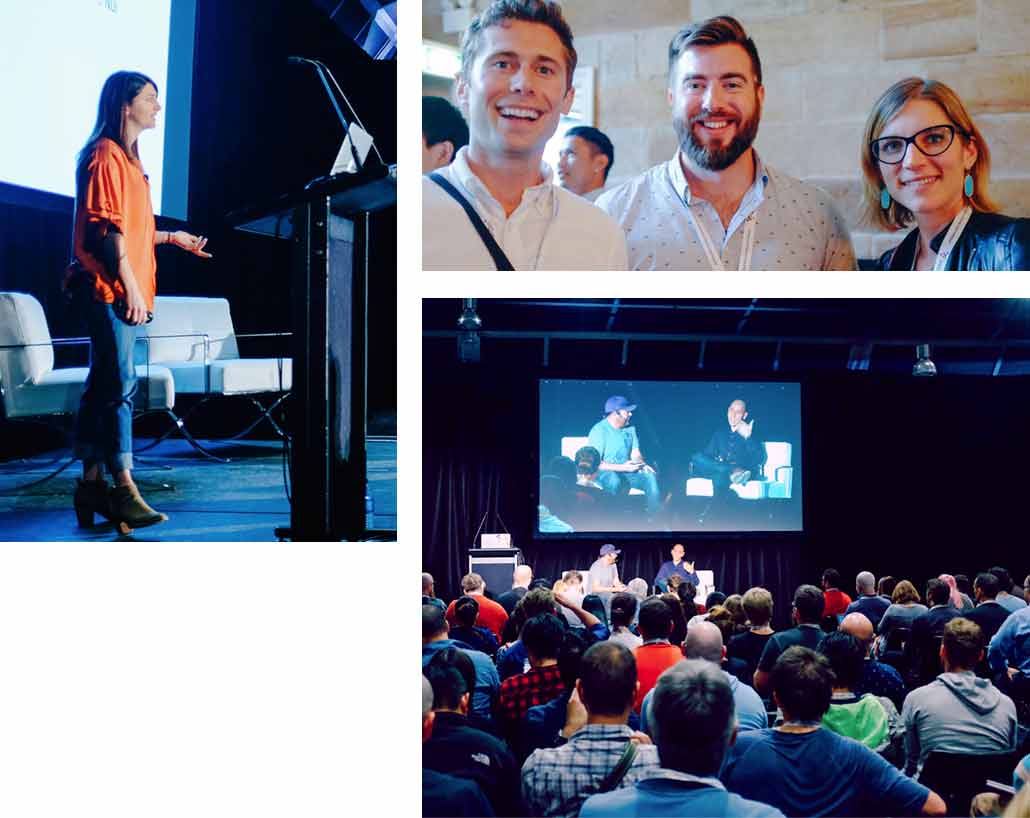 Who is Web Directions AI for?
Web Directions AI brings together designers, product owners and managers, business decisions makers, developers and researchers, to explore the fertile opportunities provided by today's "cognitive" services.
Web Directions AI program
What happens on the day?
Web Directions AI consists of three in-depth, themed sessions, looking at three key areas of opportunity and challenge when it comes to incorporating AI and machine learning into digital products and services – Technology, Business and Design.
Each session features three presenters and wraps up with the opportunity for a detailed Q&A with the speakers. The goal of the day is not only to help deepen your understanding of the field, but also to connect with speakers and attendees, and to showcase world class work being done here in Australia.
Sessions
Session 1: Technology
Not all that long ago, incorporating AI and machine learning and even bot-style conversational interfaces into digital products and services was an expensive, extremely challenging task. But the rise of AI APIs and open source tooling like TensorFlow means making what we design and build to take advantage of these technologies has become not much more complex than working with any other API or back end technology.
In this opening session we'll
survey the current state of AI technology, and get a sense of how current AIs work, from neural networks to reinforcement learning,
get an overview of the AI API landscape, and the key strengths and weaknesses of these platforms,
ask when does it make sense to use these off-the-shelf solutions, and when is it really necessary to build your own?
As with all today's sessions, we'll wrap up with the opportunity for in-depth Q&A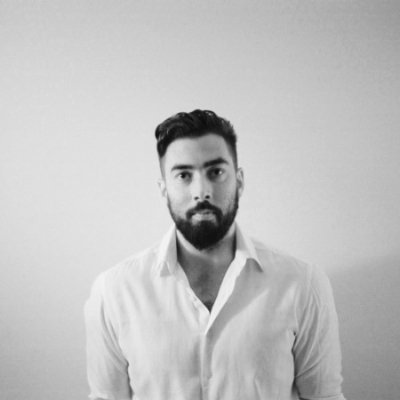 The AI and Machine Learning Landscape
Alasdair Hamilton
Co-founder
Remi AI
For those not versed in the technologies and approaches, machine learning and AI looks a lot like a magic black box, increasingly capable of understanding natural human language, transcribing speech and speaking back to us) and learning many of the things we do. But how is all this possible? What's going on behind the APIs?
In this session Alasdair Hamilton from Australian AI focused startup Remi.ai gives us the 5000ft view of the current AI landscape, to help us understand the foundations other technologies we'll discuss throughout the day.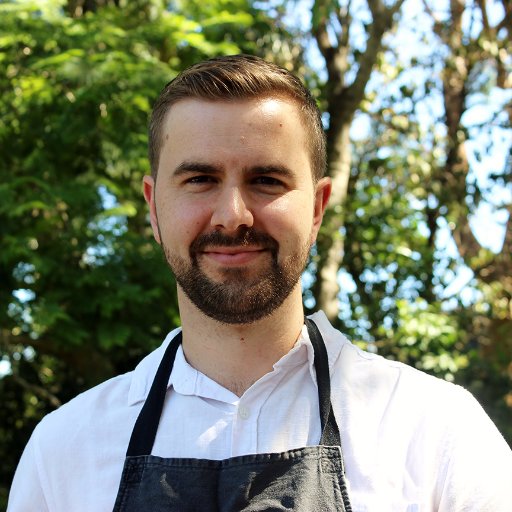 The State of AI Language Platforms
Justin Anderson
Developer
Ansarada
Not too long ago, even exploring the feasibility of adding AI into a digital product would likely have required adding machine learning and data science expertise to a team, a not inconsiderable expense.But the rise of AI APIs like IBM Watson, Google Cloud Platform, and Azure and AWS AI APIs among others has made incorporating intelligence into products and services more accessible.
In this session, Justin Anderson from Ansarada shares insights from their recent research into the capabilities, strengths and challenges of a number of the most widely available AI API platforms.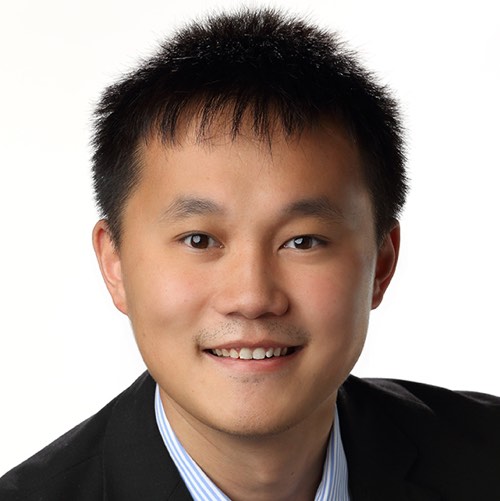 Off the Shelf or Build Your Own? An AI decision tree
Andy Huang
Head of AI
Servian
So you've decided to explore adding intelligence to your product. Just what will be required? Is it the sort of feature that off-the-shelf AI APIs like those Justin Anderson has surveyed provide, or do we need to go deeper (or indeed, is what we're trying to build even feasible, or is it still sci-fi?)
In this session, Andy Huang, Head of AI at Servian, walks us through an "AI decision tree", to help decide whether what you're imagining is feasible, and what technologies are most appropriate for making it a reality.
Session 2: Design
To date, most of the focus around AI has been on the technology. But it's when designers take a technology and think about how it can improve an existing product or service, or enable whole new kinds of products, that things really get interesting.
In this session we focus on the opportunities and challenges for designers and design when it comes to AI technologies.
A Headline Bot Generated This Talk Title, and You Won't Believe What Happened Next
Anna Harrison
Head of UX
Ephox
Have you ever sat down to write something, got stuck, and realised that you were watching cat videos instead of researching the secret life of plants? Well, you are not alone. Switching contexts between writing and research puts a big cognitive load on the writer, making this everyday task remarkably difficult for the average citizen.
Today, with the proliferation of AI technology services, any developer can easily tap into decades of hardcore cognitive science research via services like IBM Watson, AWS, Google Cloud and Microsoft Azure. Could these shiny new APIs help to break writer's block, and reduce cognitive… oh look, a cute cat video!
Join Anna for a frank and fun exploration of Ephox's foray into creating "one of the most practical applications of Watson technology" (IBM) for an audience of millions of Textbox.io and TinyMCE users.
The (Typically Terrible) UX of Chatbots
Jennifer Wilson
Director of Strategy
Mobile Experience
In many places, AI is more or less synonymous with chatbots, whether text or voice based. But we've been doing voice based telephone systems for quite some time now, even if we've not thought of them in terms of AI.
Jennifer Wilson has been working with Inference Voice Recognition (IVR) systems since long before the current wave of AI enthusiasm. In this session, she'll share lessons learned about the user experience of such systems, and how we can apply them to today's voice driven chat interfaces.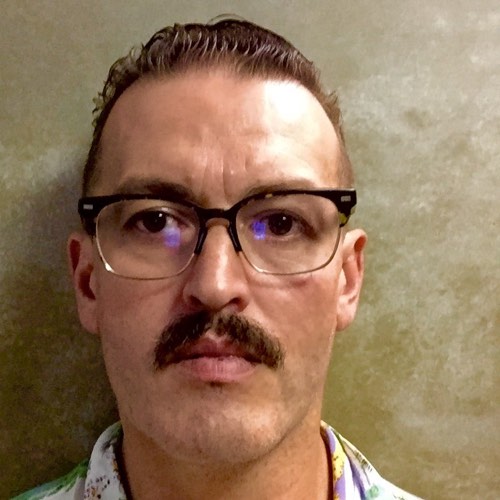 Designing Chat Interfaces: You Don't Have to Pass the Turing Test
Henry Cho
Head of UX and AI
Upwire
Whether through WhatsApp, Messenger, iMessage or even plain old SMS, chatting has become perhaps the predominant human to human form of non in-person communication. So why not take advantage of the same modality for communicating with online products and services?
In this session, Henry Cho, Head of UX and AI for Upwire, takes us through key ideas in designing text-based chat interfaces.
Session 3: Business
The third key area we'll focus on are the business implications of AI. How can you make the case for investment in what might be seen by some as a risky, unproven approach? What business opportunities exist in the data your organisation already collects and generates? In this session we'll get some inside insights from those who are already adopting, and benefitting from.
Injecting AI into your product strategy
Magda Cortez
Senior Product Manager
Gumtree
As with any emerging technology, making the business case for adopting and exploring the opportunities of AI presents potential challenges.
In this session, Gumtree's Magda Cortez will share operating principals and frameworks that will help you communicate investment into AI products.
There will be a healthy dose of skepticism, practical advice and proven approaches to turn concepts into products.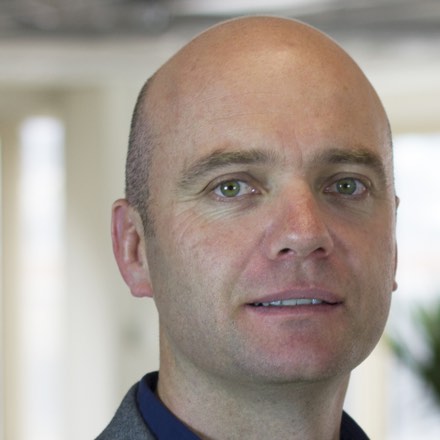 Building a Data Value Prop When It's Not Your Data
Angus McDonald
Founder
Cover Genius
If, as has been suggested, "data is the new oil", the raw material for the current AI and machine learning boom, how do you get it? Fundamentally, startups don't have Big Data unless it comes from someone else. Yes they can science the data but how can they get the data and in so doing create a winning value proposition within a target market?
In this session, Chris Bayley, founder of Cover Genius, shares some of their experience building RentalCover.com and BrightWrite, two successful AI-based businesses within the insurance industry.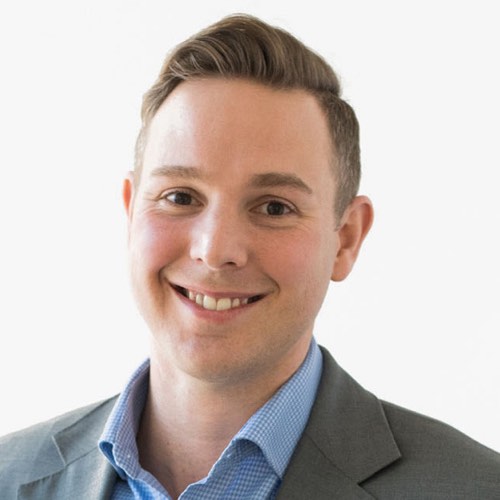 RoboChat: Navigating the Home Loan Journey with Australia's First Virtual Home Loan Agent
Peter O'Malley
PM, Mobile and Web Banking
UBank Digital
Trained on thousands of previous enquiries made by customers over the current live chat feature, UBank recently launched RoboChat. RoboChat complements their existing live chat interface, reducing the time it takes to apply for a home loan online, and is capable of providing answers to thousands of questions 24 hours a day.
In this session, UBank's Peter O'Malley will cover how their team built RobotChat, and the business value it brings, as well as sharing some lessons learned along the way that you can apply to many situations where live chat makes sense as a channel.
Choose the right conference pass

AI Conference + Summit

Combine our two upcoming Sydney conferences, including a Silver Summit ticket and save hundreds.

Web Directions AI September 28

Web Directions Summit November 9 & 10

AI Conference

Web Directions AI September 28
Find the conference pass for you
AI Conference
AI Conference 28 September
$599

until 1 Sept

$699

Standard
AI Conference + Summit
Combine our two upcoming Sydney conferences, including a Silver Summit ticket and save hundreds.
Web Directions AI September 28

Web Directions Summit November 9 & 10
$1,399

until 1 Sept.

$1,499

Standard
Our venue
Web Directions AI 2017 will be held at
Dockside Darling Harbour
Cockle Bay Wharf
Sydney NSW 2000
Getting there:
Dockside is on the city side of Darling Harbour, a few minutes walk from Town Hall Station and numerous bus stops.
Accommodation:
If you're coming from out of town, there are many hotel and serviced apartments style accomodation options in and near Darling Harbour.
Partners
At Web Directions we work closely with partners to help make our events even better. Sponsor our coffee, reception, recharge station, or other valued activities and start or grow your relationship with our highly qualified audience.
Contact us for more on how we work can work with you to help you be even more awesome.
Praise for past Web Directions events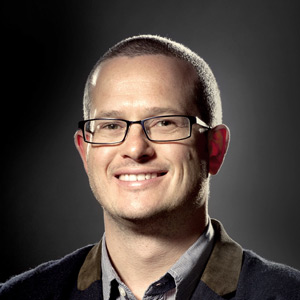 Web Directions is the must-attend event of the year for anyone serious about web development.
Phil Whitehouse,
Innovation Lead DigitasLBi
I've been admiring the Web Directions events for years, and was honored to be part… What a fantastic event!
Ethan Marcotte,
inventor "responsive Web design"
Out of any conference, Web Directions is far and away our favourite
Dave Greiner,
founder Campaign Monitor
About Us
Co-founded and now run by John Allsopp, Web Directions has for over a decade brought together leading developers, engineers, visual, IxD, UX and product designers, Art and Creative Directors, indeed everyone involved in producing web and digital products to learn from one another, and the World's leading experts across this vast field.
We spend our lives thinking about what comes next, keeping up with trends in technology, practices and processes, and filtering the hype, to make sure you don't miss trends that matter, and don't waste time on hype that doesn't.
We promise attending one of our events will leave you significantly better versed in the challenges you face day to day, and in solutions for addressing them.
John Allsopp
John Allsopp has been working on the Web for over 20 years. He's been responsible for innovative developer tools such as Style Master, X-Ray and many more. He's spoken at numerous conferences around the World and delivered dozens of workshops in that time as well.
His writing includes two books, including Developing With Web Standards and countless articles and tutorials in print and online publications.
His "A Dao of Web Design" published in 2000 is cited by Ethan Marcotte as a key influence in the development of Responsive Web Design, who's rightly acclaimed article in 2010 begins by quoting John in detail, and by Jeremy Keith as "a manifesto for anyone working on the Web".
Code of Conduct
For over a decade, we've worked hard to create inclusive, fun, inspring and safe events for the Web Industry.

As part of our commitment to these values, we've adopted a code of conduct for all involved: ourselves, our speakers, our partners and our audience.

If you have any concern or feedback, please don't hesitate to contact us.